Welcome!  Thanks for stopping by!  You've come to the right place to learn more about what we do, and how you can join us.  
In a nutshell: Community Food Initiatives works to build community resilience through supporting a food system in which everyone in Appalachia Ohio has access to healthy, local food. 
Thanks to community-wide involvement and support, we've been growing and sharing the harvest since 1992. 
Join us! Check out our latest news below, and while you're here be sure to look around.  You can learn all about our programs, and how you can get involved.
---
What's Up At CFI ...
---
Join Us For Drafts For A Difference!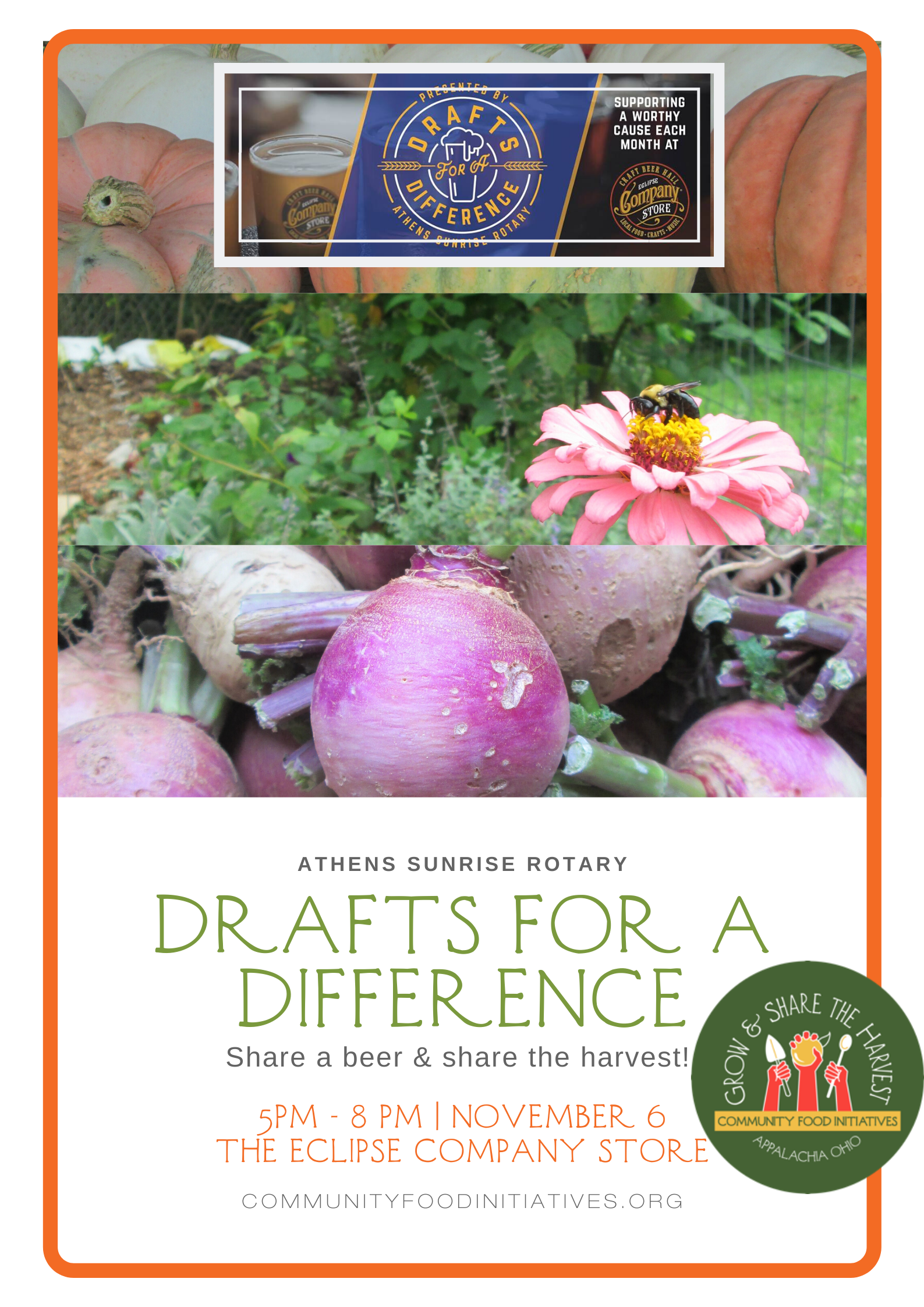 ---
The Giving Tree beer is back at Little Fish!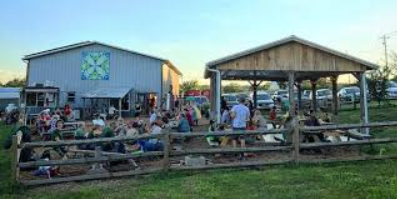 Little Fish has tapped The Giving Tree, a beer they brew once every year to benefit CFI!  Here's what LF says about the beer:
"The Giving Tree is brewed once a year, as a way for us to give back to our community, through Community Food Initiatives, a non-profit with the mission of providing healthy foods to Appalachians, through food donations and education.  The Giving Tree is a saison brewed with 100% Ohio-grown ingredients, including maple syrup from Pete Hoyer (Colde Creek Farm), hand-picked spruce tips, barley & oat malts from Haus Malts, and a smattering of hops from small farms around Ohio."
It's as delicious as it sounds, so head over to Little Fish and enjoy a pint!  $1 from every glass sold of The Giving Tree goes to CFI.  
---
Get the scoop in our latest newsletter.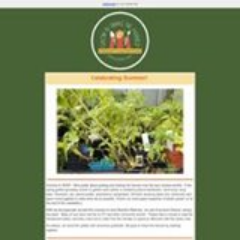 Read about what we've been up to in our July newsletter.  Click here to access it on Facebook.    
---
---
STAY UPDATED ON HOW CFI #GROWSANDSHARESTHEHARVEST