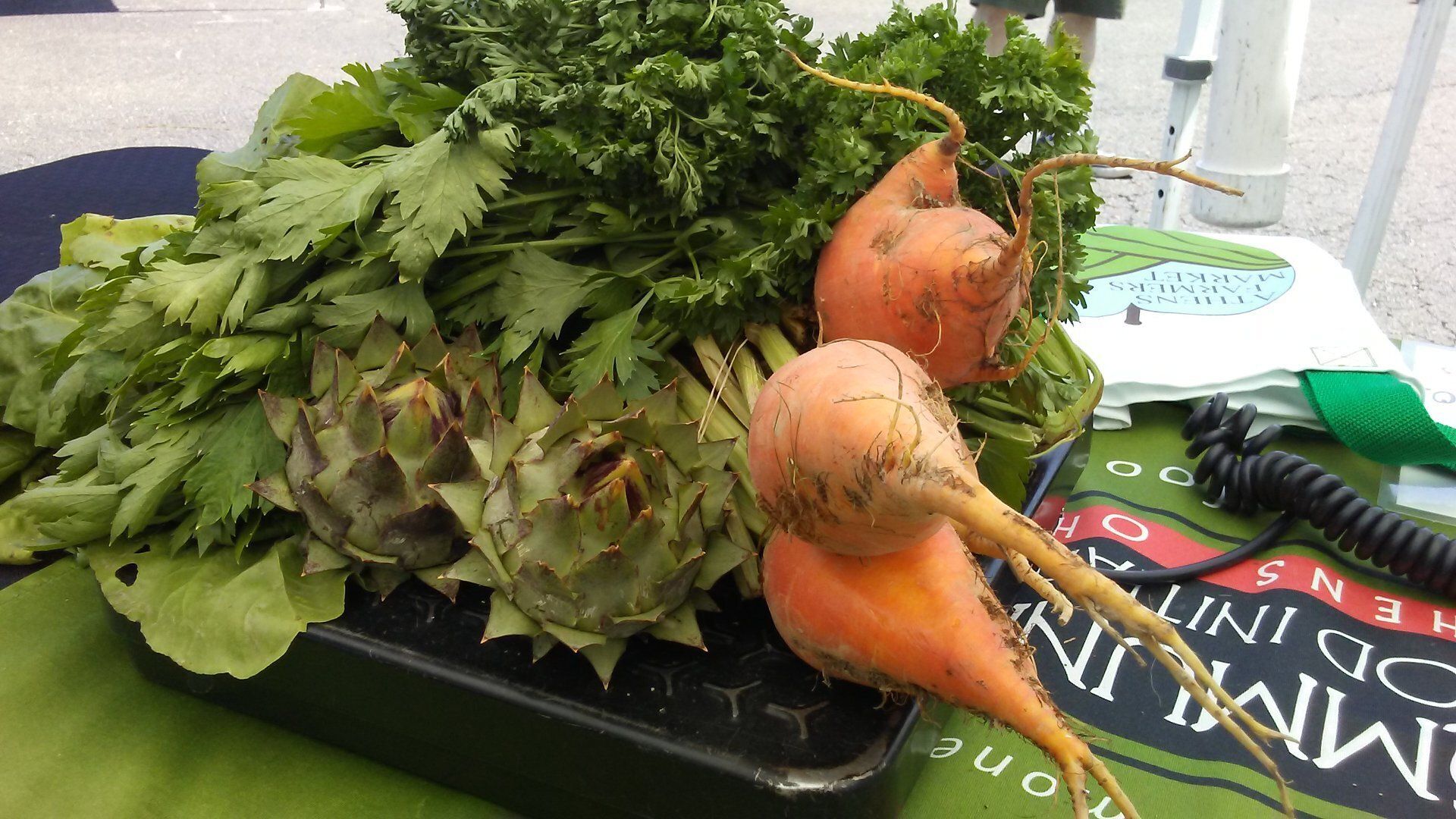 We're Changing the World With Food
---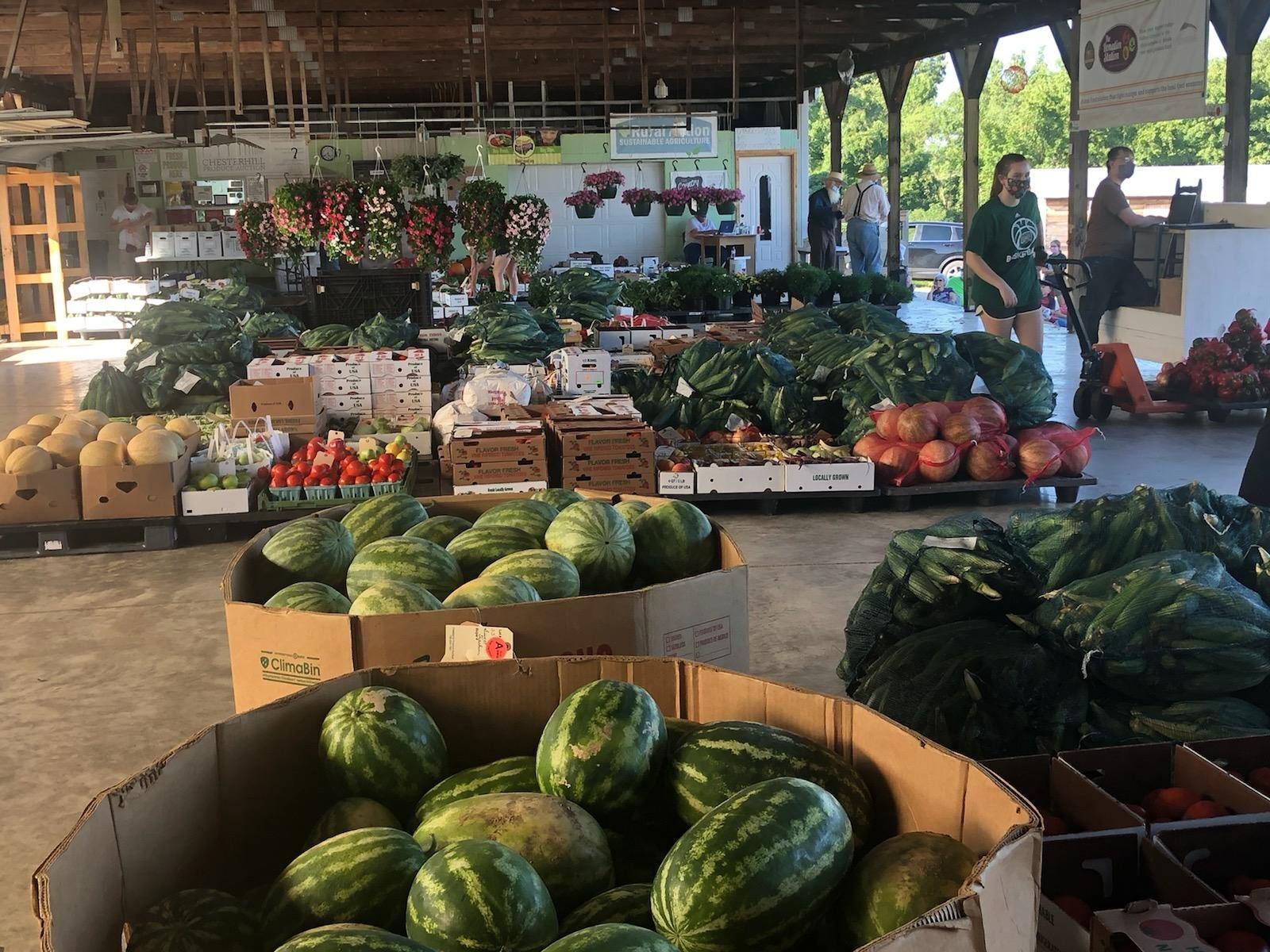 The amazing food community throughout Athens County and neighboring counties is what makes our work possible!  We marvel at all of the delicious and brilliant things happening with food and food access here, and think you'd feel the same.  Come visit! 
One key value that this community truly embraces is collaboration, and when spreading the word about our unique community of food here, we have to shout out the Appalachian Accessible Food Network [AAFN], an inspiring and uniquely collaborative effort to build long-term food security and community resilience through strengthening access, production, and consumption components of a local food value chain.  Learn more about the AAFN HERE. 
We think this collaborative effort to grow a strong community built on a healthier food system is truly helping us work to grow a better future.  Check out some of the key features of our Community of Food below, and email us or stop by the Donation Station at the Athens Farmers Market to let us know when you visit! 
Community of Food Tour Itinerary
---
MONDAY, any time
Westside Community Garden self-guided tour (Amazing community garden managed by CFI in the past that graduated to community management.  Now managed by Westside Community Gardens of Athens, an Unincorporated Association officially registered with the State of Ohio)
West State Street Park, Athens
TUESDAY, 4PM-6PM
Nelsonville Community Garden (CFI managed Community Garden, contact us to volunteer!)
WEDNESDAY, 3:30PM-5:30PM
Coolville Veggie Van (CFI mobile donation-based farm stand)
Across from the Coolville Public Library 
THURSDAY, 4PM-6PM
Chesterhill Produce Auction (AAFN partner Rural Action social enterprise)
8380 Wagoner Road, Chesterhill, Ohio
Take your auction receipt to the Triple Nickel Diner at 1060 High Street in Chesterhill for 15% off!
FRIDAY, any time
Eastside Community Garden self-guided tour (CFI managed Community Garden soon to feature a mural by local artists group Passion Works)
Southside Community Garden self-guided tour (CFI managed Community Garden filled with garden art)
SATURDAY, 9AM-noon
Athens Farmers Market
1000 E State St, Athens, OH 45701

 
Why Should You Visit?
---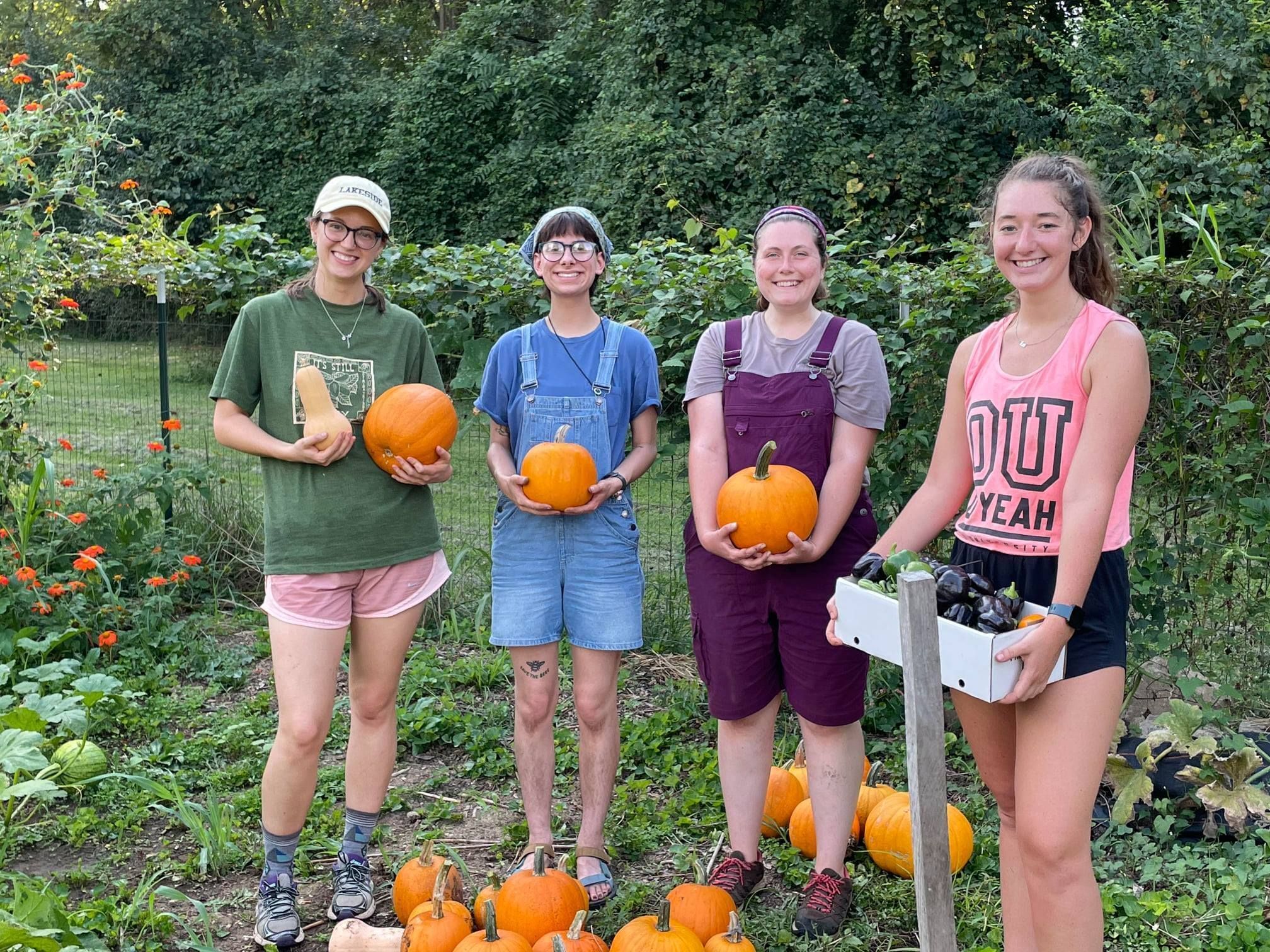 Gardens Galore
Community Gardens offer a haven of green space in any city, and foster diversity and collaboration in our human and non-human ecosystems.  Visit Athens' many Community Gardens and you will discover lush and diverse garden plots accented with flowers, humming pollinator activity, and beautiful, creative artwork.  Check out CFI's Community Gardens video HERE.
Athens Eastside Community Garden is located near the Eastside dog park in Athens on East State Street.  
Westside Community Garden of Athens is located at the West State Street Park in Athens (accessible on the Hockhocking Adena Bikeway) 
Athens Southside Community Garden is located near Carriage Hill Apartments on Richland Avenue in Athens.  
Nelsonville Community Garden is located near the Mary Hill Center in Nelsonville, Ohio. 
Access a map of gardens HERE.  
Local Food Feast
The Athens area is fortunate to have a robust network of small farms that sell at aggregate sites that are a local food bonanza. Come enjoy the gorgeous, delicious produce, great people, and idyllic rolling hills of SE Ohio at the Athens Farmers Market and Chesterhill Produce Auction!
1002 E State Street, Athens, OH
WED & SAT 9am-noon
8380 Wagoner Rd, Chesterhill, OH
MON & THUR 4PM-6PM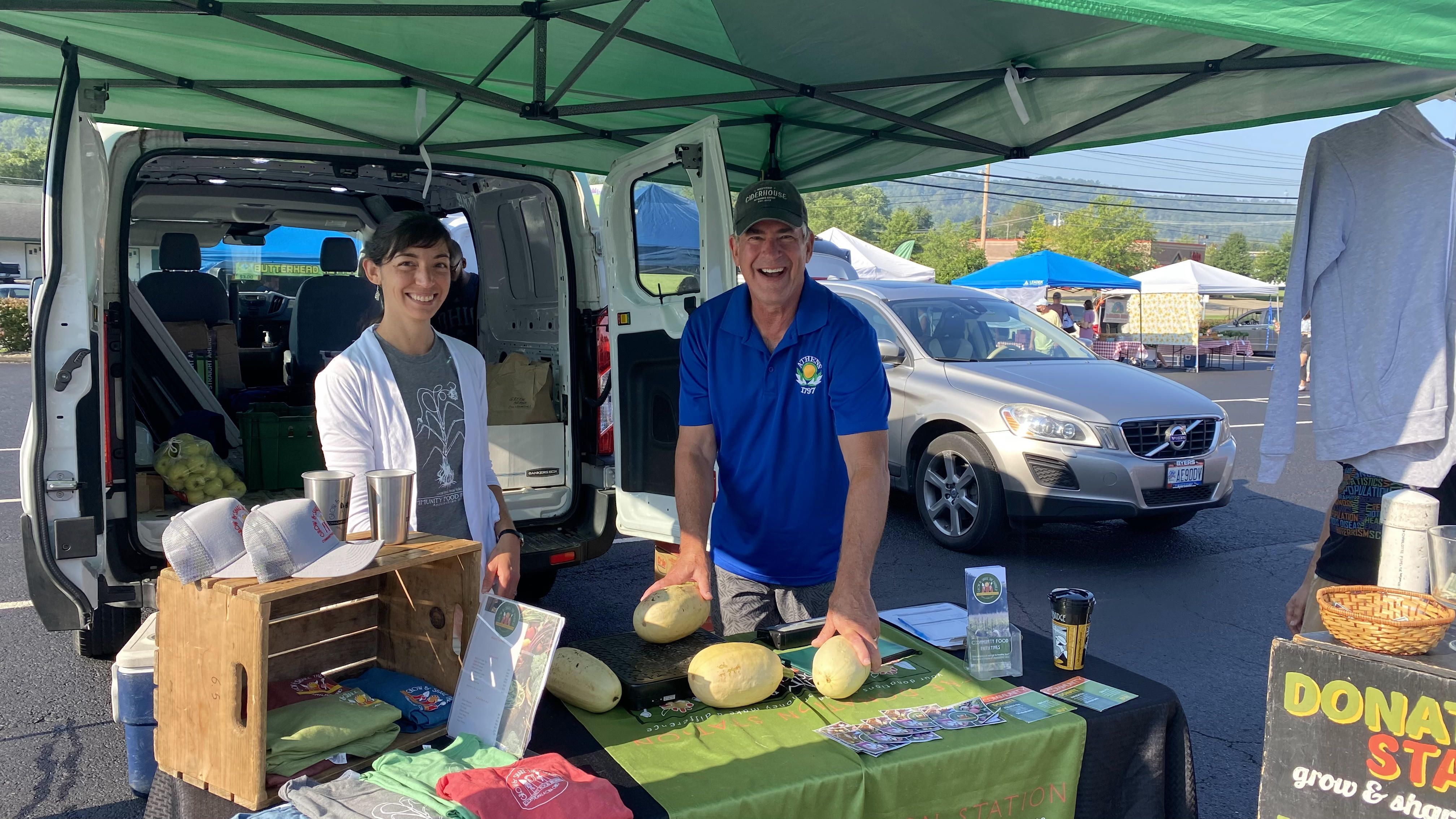 Celebrating Farms
Local farms grow a healthy community! The Athens Farmers Market, Community Food Initiatives, and our partners at Rural Action all support local and beginning farmers to help our community thrive.
Want to hear about everything our farmers are doing for the community? Want to chat with the brilliant farmers that are nourishing our community and cultivating biodiversity in the region so that generations to come can enjoy the natural beauty of the area?  Want to learn more about the impressive variety of fruits and veggies growing right here in Southeast Ohio, some with names that make them sound like storybook characters?  
Visit the Athens Farmers Market and stop by CFI's Donation Station!  Our team would love to talk with you about these things, hear your own food story, and introduce you to some of the farmers we partner with to share this region's bounty.  Want to volunteer while you're here?  Contact us! 
---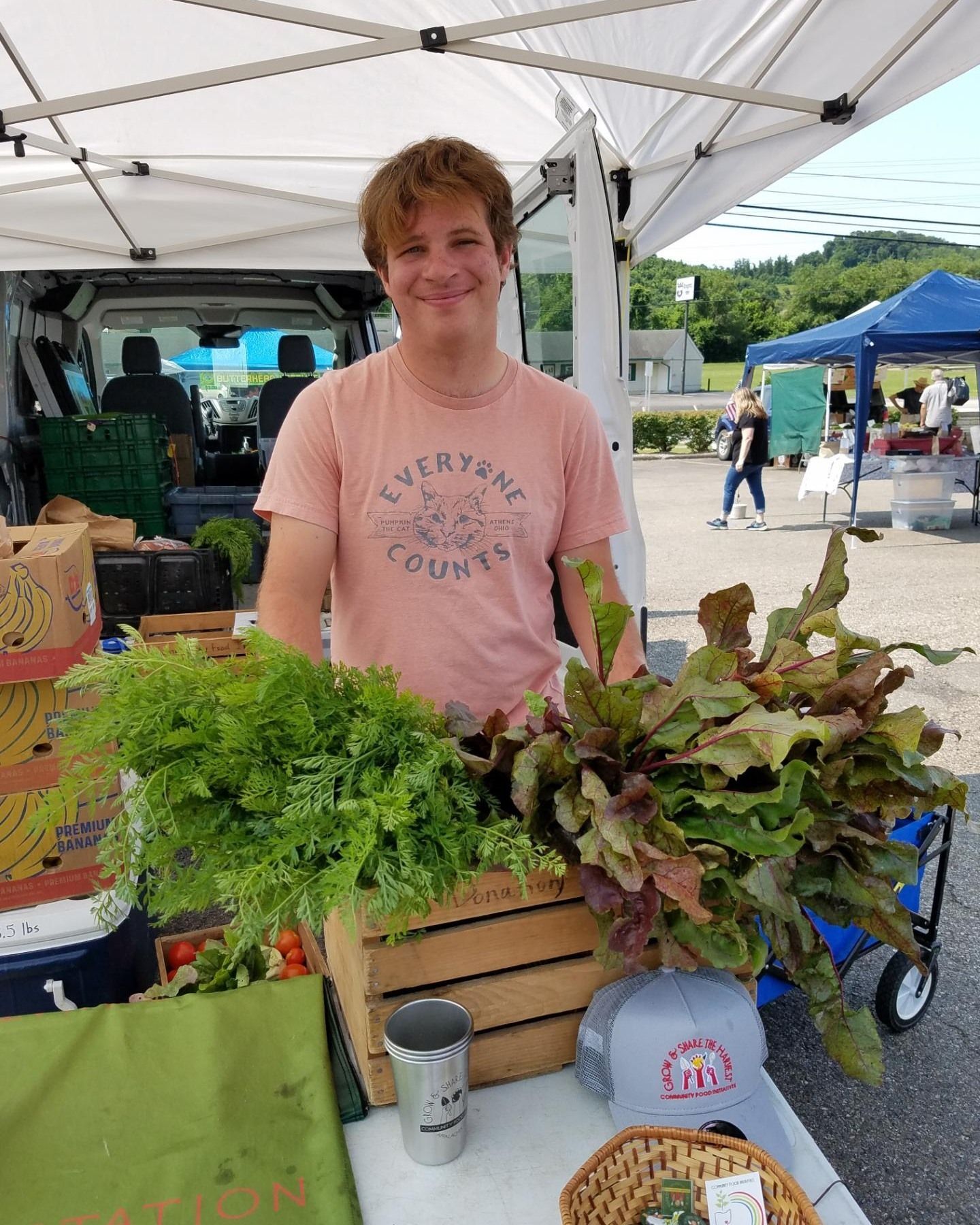 Community Food Initiatives' Donation Station booth at the Athens Farmers Market is a place where community members can donate either produce from their own garden, or money to fund the purchase of produce from Athens Farmers Market vendors.  Vendors also have the opportunity to donate unsold produce at the end of market so that it doesn't go to waste.  The Donation Station team then distributes this nutritious and delicious food to organizations serving individuals who are facing food insecurity.  Stop by to see how we're helping this community grow and share the harvest! 
---