Our Community Gardens
---
CFI manages five community gardens and provides support and guidance to our gardeners throughout the growing season in Athens County.  The CFI community garden spaces include:
Athens Eastside Community Garden: Off East Park Drive behind Holiday Inn in Athens (park in front of the solar field and walk to the left in the grass)
Athens Southside Community Garden: Campus Heights Apartments, 12 Carriage Hill Drive, Athens
Nelsonville Community Garden: 1950 Mt. St. Marys Drive, Nelsonville
In addition, CFI manages a garden for Hope Apartments' residents in partnership with the Athens Metropolitan Housing Board.  
The Athens Westside community garden was started by CFI but is now independent. Contact Kathy White (iamkcw@yahoo.com) for more information on the Westside Garden.
Why Should You Garden With Us?
---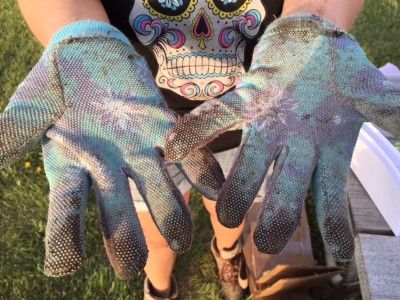 Joining a community garden is a great way to make friends, share knowledge, and build community! If you don't have a space to garden at home, these gardens can empower you to grow. We also provide shared tools, watering cans, water, mulch and more to make gardening possible.
Growing your own fruits and vegetables can give you an excuse to incorporate whole foods and healthy nutrition into your diet. Gardening can also be a great way to sneak in some exercise or spend more time outside and in the sun.
The gardening education and culinary skill development workshops that CFI hosts for our gardeners can improve community resiliency and help you to be successful in your garden, whether you're just starting out or you've had a green thumb for years. Growing some of your own food will save you money and give you ownership of your meals. Gaining experience with growing and using produce can spark entrepreneurial opportunities in the long run. A community movement toward local food consumption can improve the local economy in Appalachia.
How to Get Your Own Garden Plot
---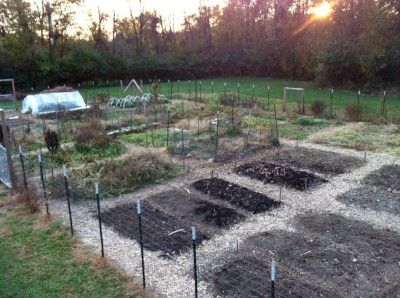 Please contact us if you think you might want to lease a community garden plot!  We're happy to answer any questions and try to make accessing our gardens as easy as possible.  Our Nelsonville Community Garden is very large and there is nearly 9,000 square feet of garden space open to gardeners.  If you would like to have a plot in a specific garden where there are no plots currently available, we can add you to a waitlist. To check on the availability of plots, contact gardens@communityfoodinitiatives.org or call CFI at 740.593.5971.
A community garden plot is included with a CFI membership (depending on plot availability), which is just $25 for a singular person. We also offer a low-income waiver for those unable to afford membership fees. You may also share a garden plot with other people. Once you have contacted CFI to find an available plot, the next steps will include signing a gardening agreement, getting oriented to how that garden operates, and planting something!
Hope Drive Summer Garden Club
---
Hope Drive Summer Garden Club is an annual club that inspires community connection around sharing gardening, food, and creativity at the Hope Drive Community Garden. Running for 5 weeks, each session may offer a blend of gardening activities, making arts and crafts to decorate the garden, and sampling local food together that is provided by the Donation Station. In the past, participants have learned how to plant vegetables, flowers, and herbs while participating in activities such as painting birdhouses, creating upcycled wind chimes, and building a scarecrow. We have seen participation in the garden club grow and bloom each year--in 2021, we had 6 participants, and in 2023 we had 15-20 Hope Drive residents attend each week. Since the beginning, we have seen Hope Drive Garden Club cultivate community ownership of the garden and foster relationships between folks living at Hope Drive.
Garden Work Parties
---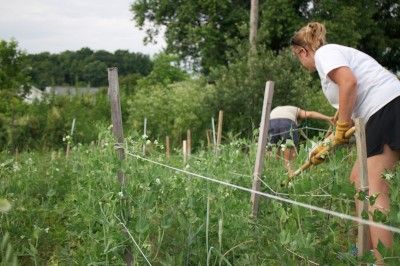 Community gardeners are invited to participate in at least one of our regular garden work parties per month, where the gardeners at a specific garden come together in their garden to work on their plots and complete group activities for the benefit of the whole garden, such as mulching or maintaining the Donation Station plots there. This is a great time to get gardening questions answered and meet your plot neighbors!  For our garden work party schedule, please email gardens@communityfoodinitiatives.org. 
---