Community Food Initiatives is blessed to have such strong support in the Southeastern Ohio region!
---
Our partners support CFI's mission and programming to increase the resilience of our communities. CFI could not do this work alone; our partners help us to develop initiatives that are highly impactful and sustainable. Learn more about our partners below!
---
Our Partners
---
---
Appalachia Accessible Food Network
---
Overview
The Appalachia Accessible Food Network is a collaborative project to accelerate the distribution of local food into Appalachian Ohio communities by strengthening access, production, and consumption components of a local food value chain. This network is made possible through the sponsorship of the Osteopathic Heritage Foundation of Nelsonville. 
Email Carrie Carson at carriec@acenetworks.org for more information. 
---
---
Partners
Rural Action's Sustainable Agriculture Program works with stakeholders ranging from farmer to consumer, focusing on development of regional food system through education and community organizing.  They own and operate the Chesterhill Produce Auction, a social enterprise and key market for Appalachian farmers.
The Appalachian Center for Economic Network (ACEnet) has invested into the regional food system by serving as a business incubator, operating the Food Ventures Center as a community kitchen, and the Nelsonville Food Hub to provide business planning, accessible and affordable kitchen, cooler and freezer spaces.
Community Food Initiatives provides high quality, local produce to area food pantries and agencies.  They empower community participation and decision making in the food system through education on gardening, food preservation, seed saving and healthy cooking. 
---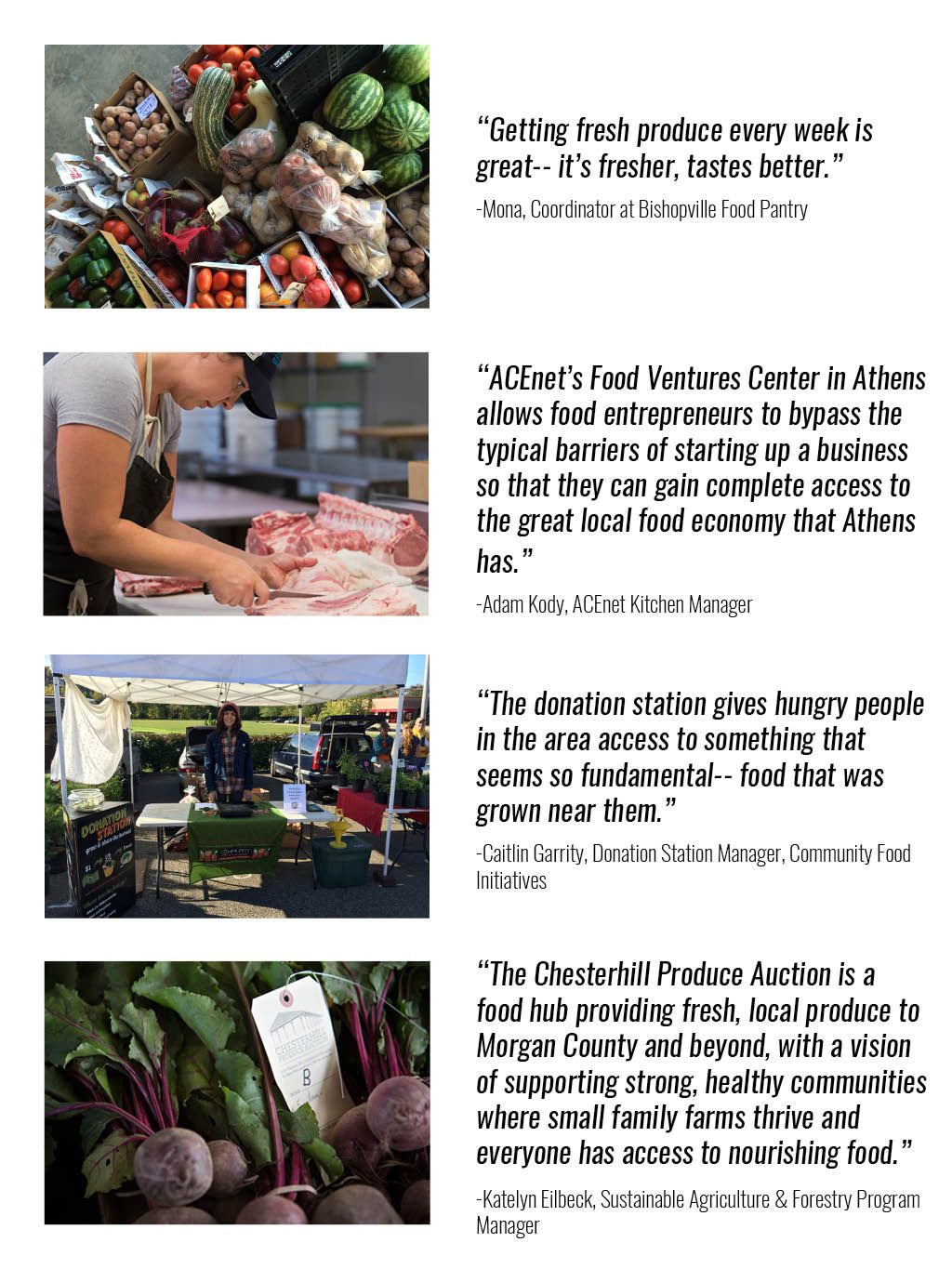 ---