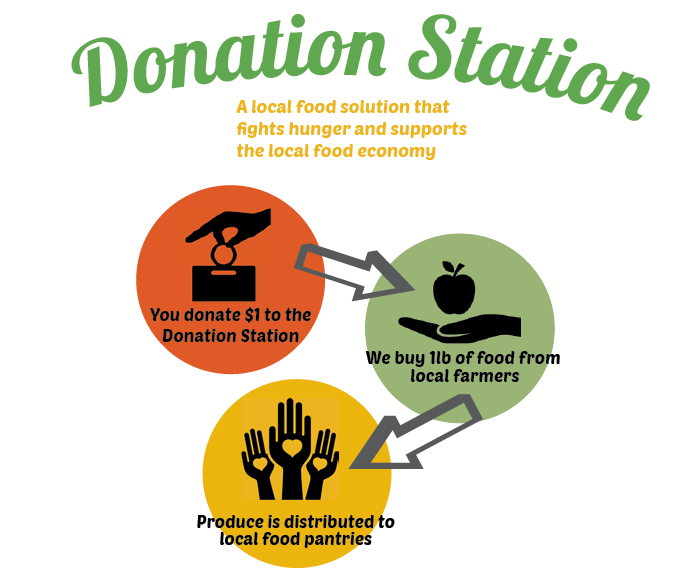 Replicate a Donation Station in Your Community
---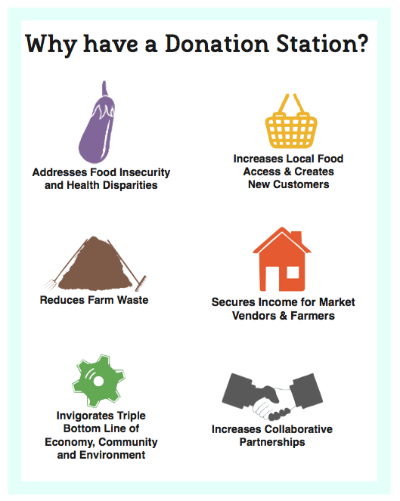 The Donation Station of Community Food Initiatives is a one-of-a-kind program that supports the local food economy while addressing food insecurity and hunger. We are now offering our expertise to develop Donation Station programs in other communities so that you too can be a part of the local food solution.
Why CFI is Qualified to Help
---
CFI has been operating the Donation Station since 2010.  We know the in's and out's of the operation of the Donation Station and have worked out all the kinks.
We've developed data tracking methods to ensure that all food aggregation and distribution is accounted for and that the data demonstrates positive impact.
While the Donation Station may seem simple, there is a lot of work and effort that go into running the program day in and day out and establishing a program that will have longevity.
CFI has built amazing community partners and can analyze and establish those connections for you in your community.
CFI's Donation Station has worked so well that we have already started expanding into other counties. Every year, our goal is share 100,000 pounds of locally grown or produced food with our neighbors in need. 
Development and Technical Support Fees
---
| Service | Fee |
| --- | --- |
| Site Visits by CFI Staff (w/lead organization & stakeholders) | $500 |
| 20 Hours of Assessment, Research, and Documentation of region's potential for a Donation Station at $50 an hour | $1,000 |
| 5 Learning Cluster Meetings with unlimited stakeholder participation at $200 each | $1,000 |
| Adaptation & Licensing of Donation Station | $2,000 |
| Donation Station Operations Handbook and Materials | $500 |
| Total Licensing Fees | $5,000 |
&nbsp
Trademark Statement
---
Community Food Initiatives and the Donation Station names and logos are registered trademarks of Community Food Initiatives.  The use of any Community Food Initiatives trademark or service mark without Community Food Initiatives' express written consent is strictly prohibited.