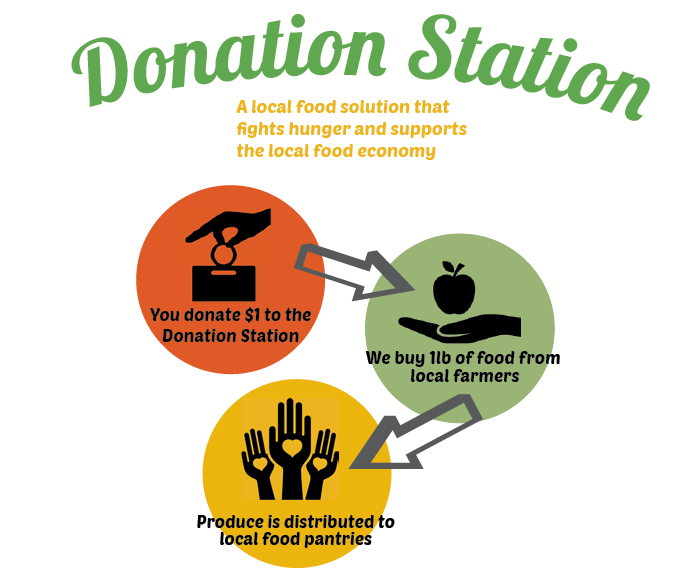 Replicate a Donation Station in Your Community
---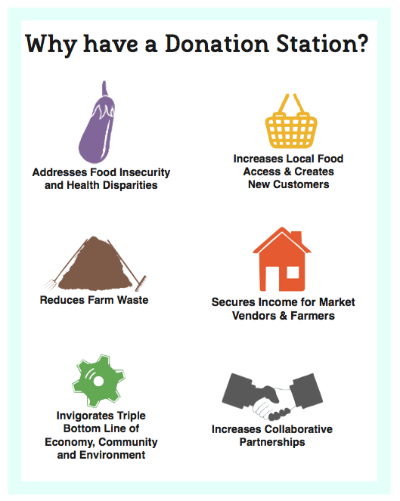 The Donation Station of Community Food Initiatives is a one-of-a-kind program that supports the local food economy while fighting hunger, reducing food waste, and growing food security.  We'd love to support you in developing a program like Donation Station in your community!
Why CFI is Qualified to Help
---
CFI has been operating the Donation Station since 2010, and have continuously worked to improve sustainability of the program. 
We've developed data tracking methods to ensure that all food aggregation and distribution is accounted for and that the data demonstrates positive impact.
We love how simple the Donation Station model is, but we've also learned a lot about what challenges come up and what resources make things easier, and are happy to help you think through your own situation. 
CFI has built amazing community partners and can analyze and establish those connections for you in your community.
CFI's Donation Station has worked so well that we have already started expanding into other counties. Every year, our goal is share 100,000 pounds of locally grown or produced food with our neighbors in need. 
Development and Technical Support Fees
---
We understand that many non-profits operate on a tight budget, and our main goal is to help you on the road to operating a Donation Station with great success.  We would love to see a Donation Station-type program at every farmers market.   Simply fill out this form to access Donation Station Replication resources and start a conversation! 
Trademark Statement
---
Community Food Initiatives and the Donation Station names and logos are registered trademarks of Community Food Initiatives.  The use of any Community Food Initiatives trademark or service mark without Community Food Initiatives' express written consent is strictly prohibited.