Why Become a Member?
---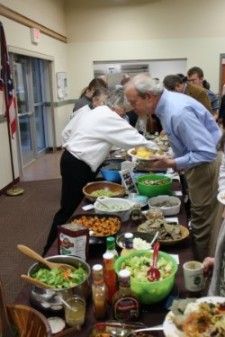 Members play an active role in promoting CFI's mission and supporting programs and staff. Membership fees serve as donations toward everything that we do. Membership at any level provides you with:
Regular e-newsletters
Free entry to all CFI workshops
An option for your very own community garden plot
Annual Member Meeting voting privileges
Payment Method
---
In order to recognize you as a member we need to know who you are!  If you are interested in CFI membership, please mail your donation of $25 or greater to the following address, along with a brief note requesting membership.  You may also print and fill out the CFI Membership Form below. 
---
Mail checks and membership information to:   
Community Food Initiatives / Member Support
94 Columbus Road
Athens, Ohio 45701
All donations are tax deductible.  We will never share or sell your personal information.