Why Become a Member?
---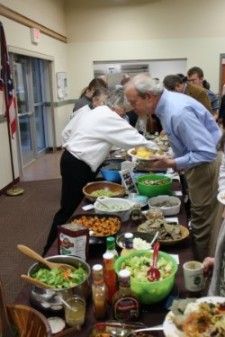 Members play an active role in promoting CFI's mission and supporting programs and staff. Membership fees serve as donations toward everything that we do. Your $25 annual membership dues provide you with:
Regular e-newsletters
Free entry to all CFI workshops
An option for your very own community garden plot
Annual Member Meeting voting privileges
Payment Method
---
If you are interested in beginning or renewing your CFI membership, please head to our CFI Store where you can "purchase" membership from our online catalog.  (Select AFM pick-up o avoid shipping/handling fees!) 
You may also mail your $25 membership dues to us, along with a brief note requesting membership or along with the CFI Membership Form below. 
---
Mail checks and membership information to:   
Community Food Initiatives / Member Support
94 Columbus Road
Athens, Ohio 45701
All donations are tax deductible.  We will never share or sell your personal information.