School Garden Toolkit Workshop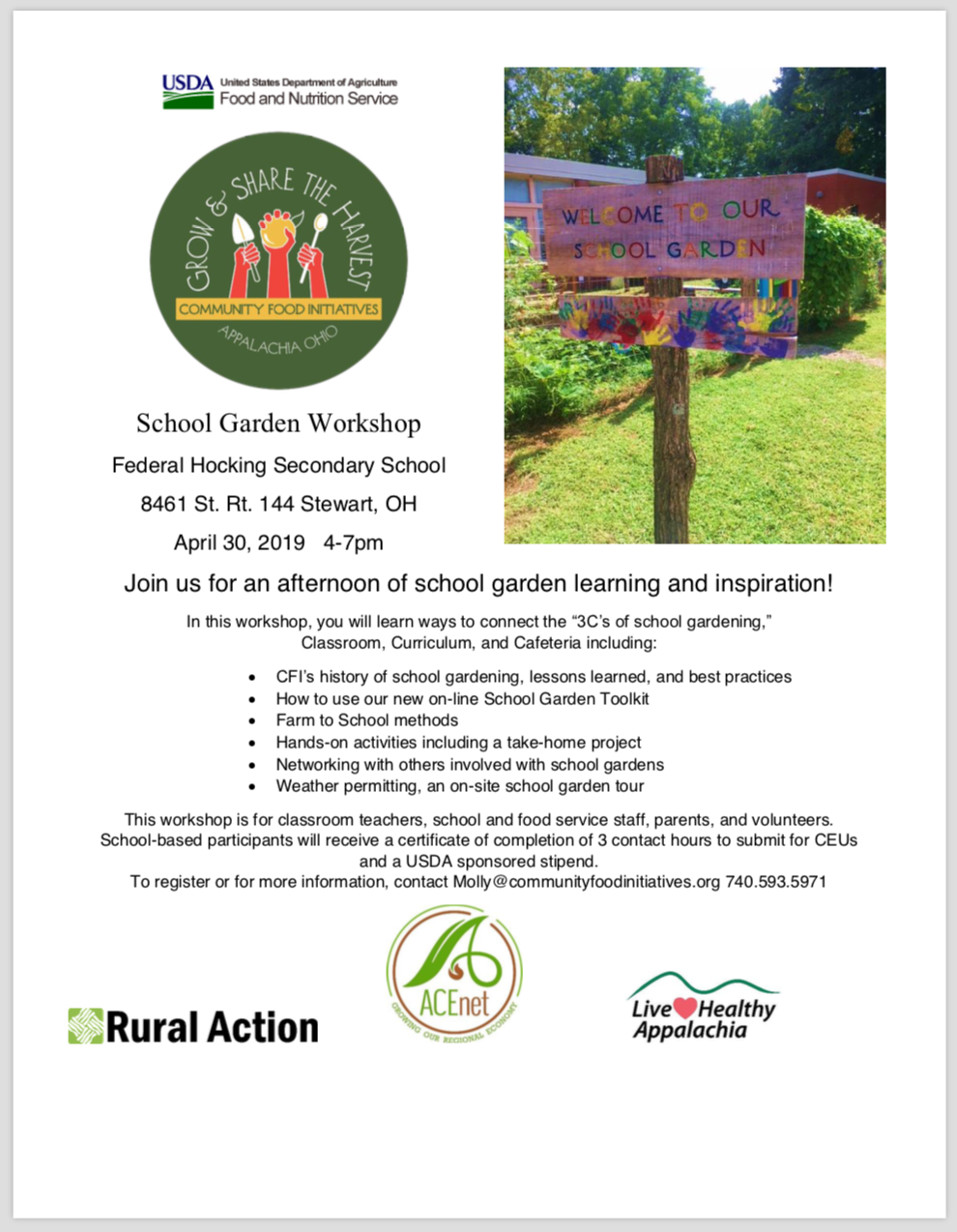 Please join us for this special School Garden Workshop!
In this workshop, you will learn ways to connect the 3C's of school gardening: Classroom, Curriculum, and Cafeteria.
We will also cover:
• CFI's history of school gardening, lessons learned, and best practices
• How to use our new on-line School Garden Toolkit
• Farm to School methods
• Hands-on activities including a take-home project
• Networking with others involved with school gardens
• Weather permitting, an on-site school garden tour
This workshop is for classroom teachers, school and food service staff, parents, and volunteers. School-based participants will receive a certificate of completion of 3 contact hours to submit for CEUs and a USDA sponsored stipend.
To register or for more information, contact Molly@communityfoodinitiatives.org 740.593.5971