Our Retail Locations
---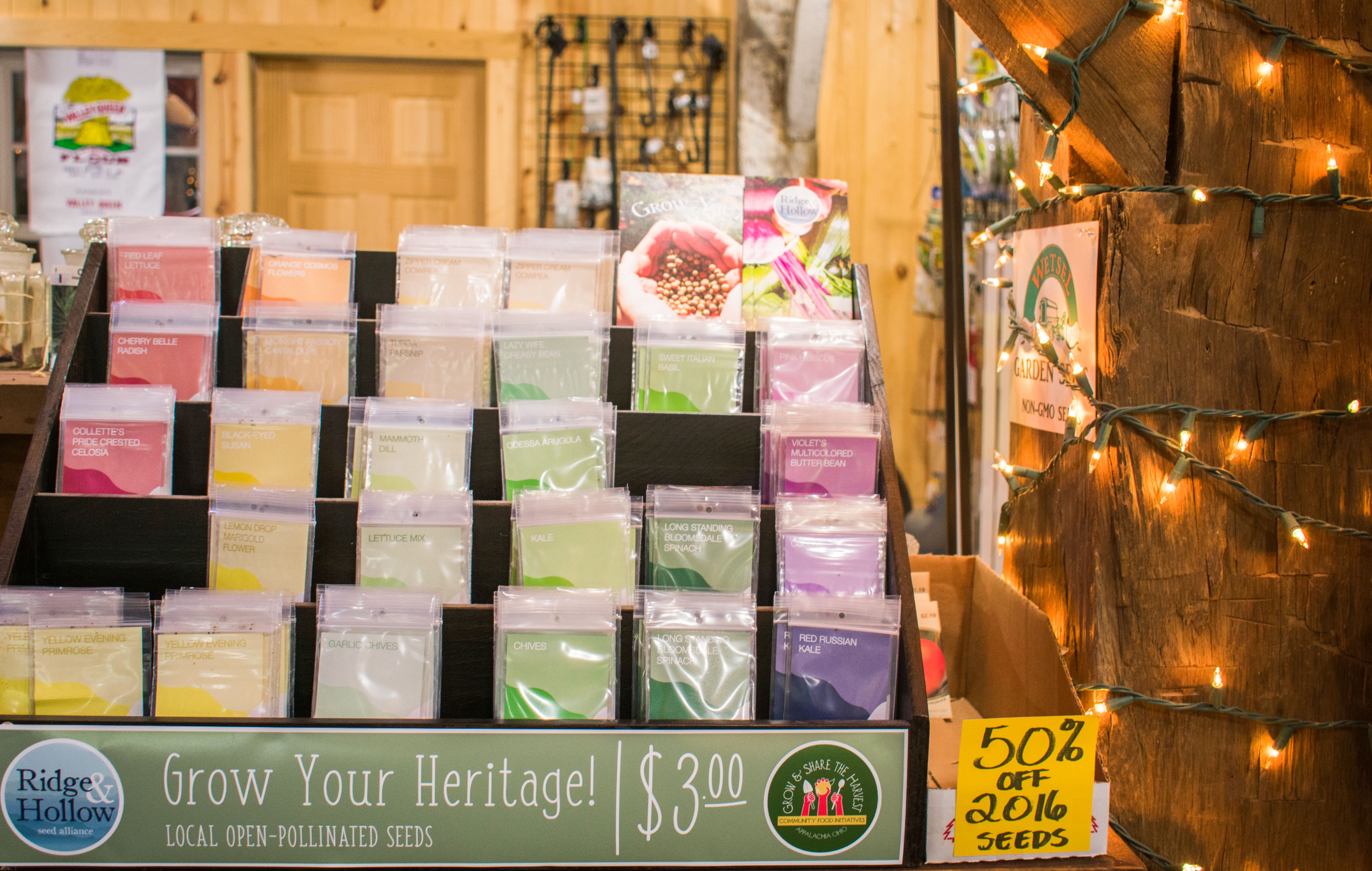 The following retailers have carried Ridge & Hollow seeds in the past.  Stay tuned for news about bringing this initiative out of dormancy, and watch these locations for R&H seeds in the future! 
28 West Stimson Ave.
Athens, OH 45701
2 Whites Mill Dr
Athens, OH
6 Euclid Dr
Athens, OH
February 18 - May 14, 9am - noon
1000 E. State St Athens, OH
You can usually count on some CFI seeds showing up at CFI gardening workshops, the annual OEFFA conference, and special local events such as the Paw Paw Festival.
Our Seeds
---
All of our seeds are free from genetic modification. Our seeds are not certified organic.
Vegetable Seeds
Cherry Belle Raddish

Kale

Lazy Wife Greasy Bean

Lettuce Mix

Long-Standing Bloomsdale Spinach

Midnight Passion Cantaloupe

Odessa Arugula

Red Leaf Lettuce

Turga Parsnip

Violet's Multicolored Butterbean

Zipper Cream Cowpea
Flower Seeds
Blackeyed Susan

Calendula

Cleome

Collette's Pride Crested Celosia

French Lemondrop Marigold

Large Red Cockscomb

Orange Cosmos

Pink Hibiscus
Herb Seeds