Spring Gardening Giveaways
---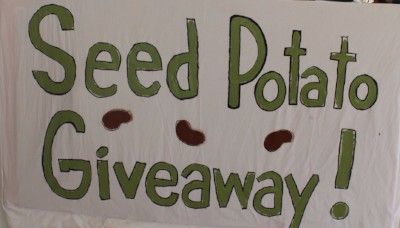 As a way to empower members of our community to garden and grow their own food, we host seed and plant giveaways every spring. The gardening giveaways are free and open to all community members.  
Our seed potato giveaway is in March each year, near St. Patrick's Day. We distribute thousands of pounds of seed potatoes from the ACEnet Business Center and Food Hub in Nelsonville, Ohio.  Contact Reggie, our Donation Station Coordinator, with questions about this event. 
Our seed giveaways typically take place in April.  We partner with the Athens Public Library branches to distribute free seeds and educational materials, sending seed trays and bundles to each branch for customers to pick up at any time during a one or two week period. 
Plant start giveaways take place in May, near Mother's Day and the last frost date.  This giveaway features a lot of tomato plants, plus other vegetable and herb starts depending on donations. Plant starts are typically distributed at three different locations and times all in one day—HAPCAP, Jobs and Family Services and the Athens ACEnet facility.
Seed Exchanges
---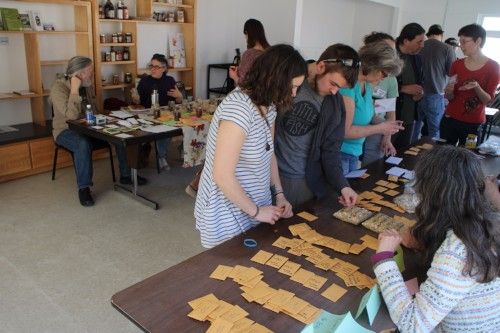 A seed exchange is an opportunity to gift, swap or buy & sell varieties of seeds grown by seed savers in this area. The exchanges are opportunities to meet an infectiously enthusiastic group of growers who will inspire you to try new things in the garden. Keep an eye on our calendar to catch these events as they come up.  We typically host seed exchanges in February and March.
27
28
29
Nov 30
Dec 1
2
3
This month does not have any events.