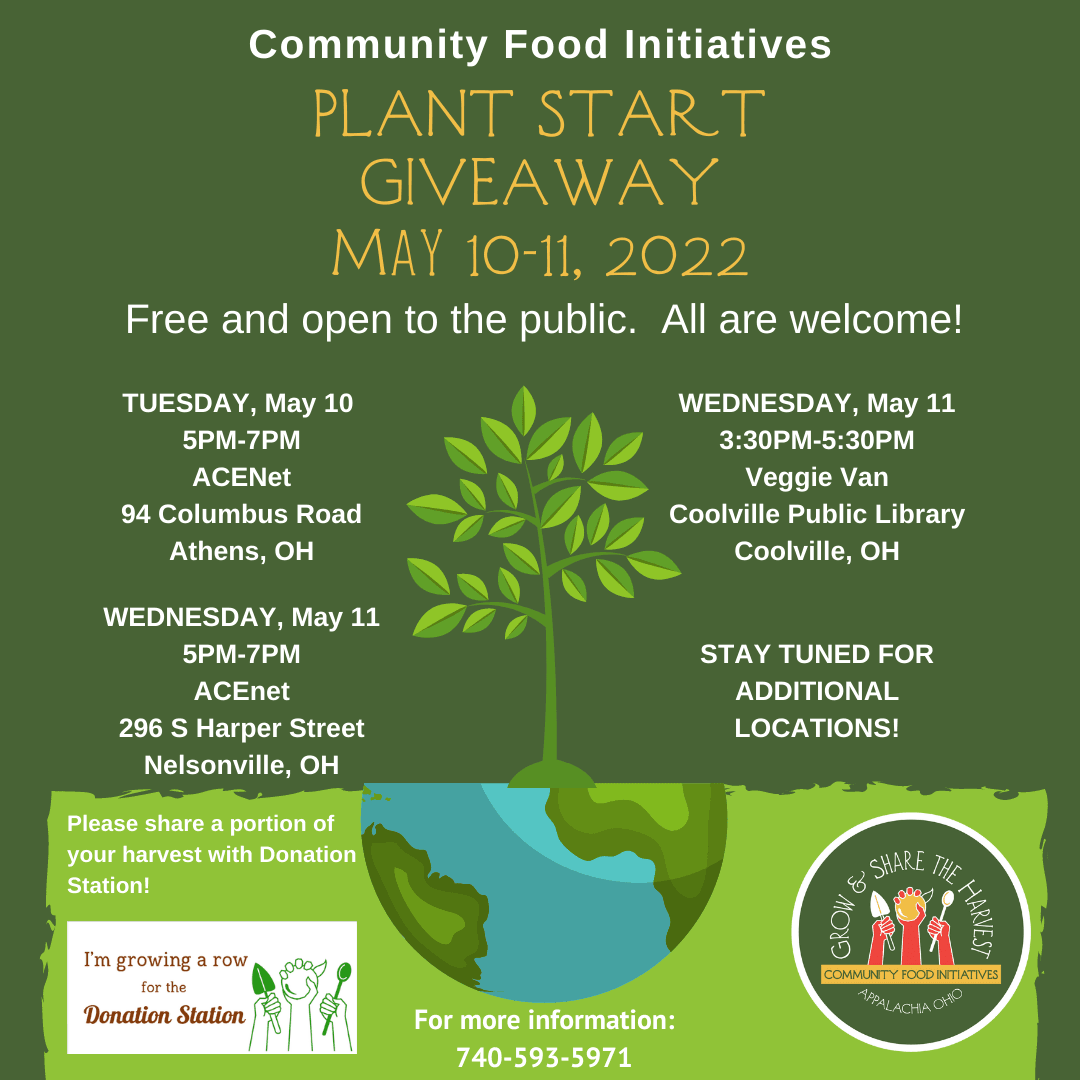 On May 10th and 11th, Community Food Initiatives will host our annual plant start giveaway at the following times and locations:
Tuesday, May 10th, 5pm-7pm: Athens ACEnet, 94 Columbus Road, Athens, OH
Wednesday, May 11th, 3:30-5:30pm: Veggie Van @ Coolville Public Library, Coolville, OH
Wednesday, May 11th, 5pm-7pm: Nelsonville ACEnet, 296 S Harper Street, Nelsonville, OH
Plant starts are available to any community member at no cost; you do not need to sign up in advance. We invite all Garden Giveaway participants to Grow-a-Row for CFI, sharing a portion of your harvest with Donation Station.
Selection will include plenty of tomato plants thanks to Jackson Area Ministries, and a limited number of other vegetables and herbs.
This event is free and open to all. We invite those who are able to donate to keep our garden giveaways going! Please call 740-593-5971 with any questions.