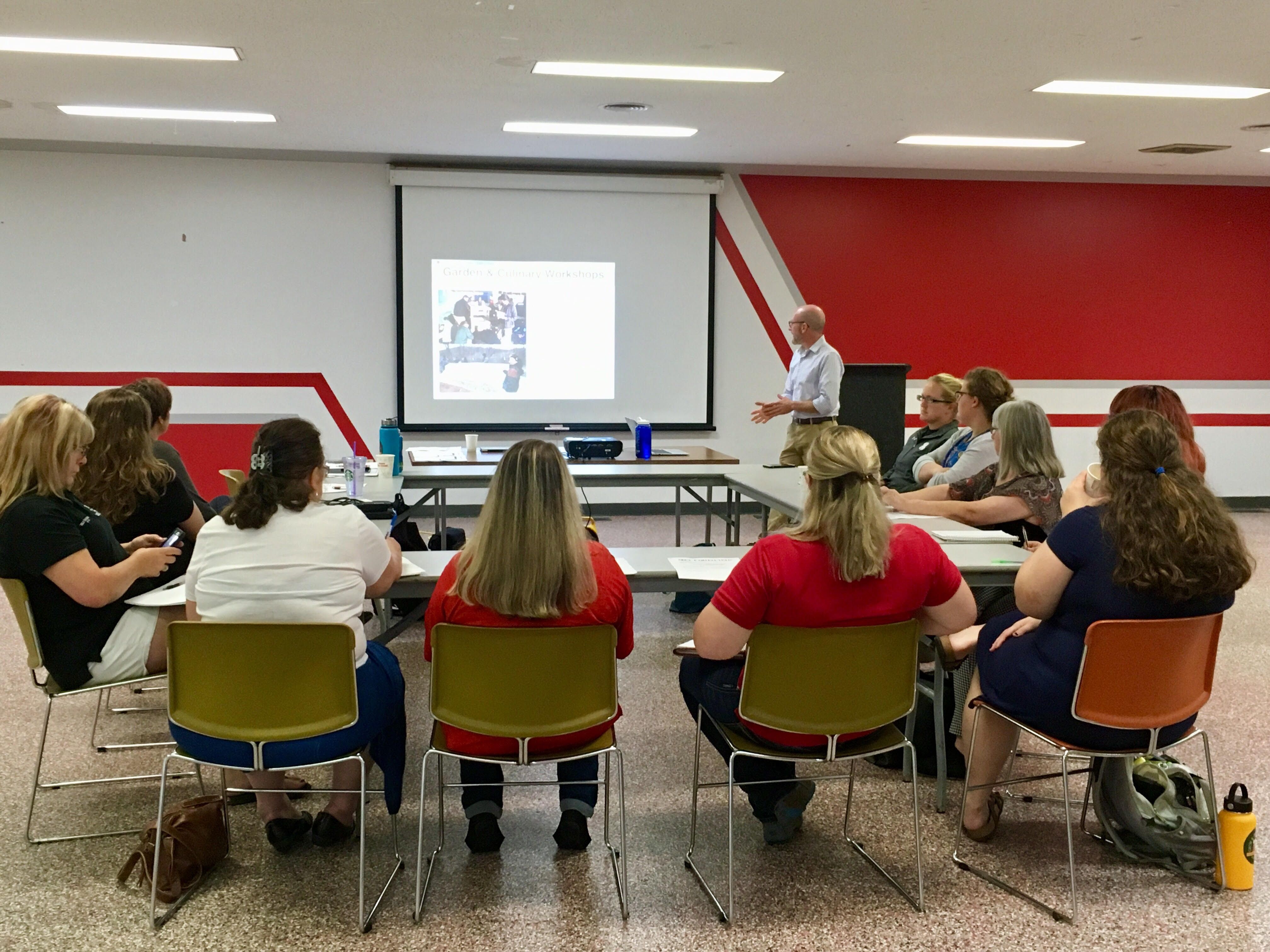 The Resource Seminars are a learning and involvement tool centered around feedback from the community, as well as introducing our new initiative; SEO Foodlink and the upcoming Nourishing Networks. Community Food Initiatives is using these seminars to exhibit our newly launched map and food access resources. Many participants in the seminar included those who would benefit from using the resources introduced, including: OSU Extension Offices, County Level Health Departments, Food Pantry Coordinators, County Level Commissioners, Community Action Agencies, COAD representatives, and volunteer advocates for Backpack Programs.
Our intention is to help these community advocates inform and enhance efforts addressing issues such as food insecurity. In order to best utilize their time and expertise during the resource seminars, we asked varying questions about the map and resources. How will these resources be utilized? Are there any recommendations for improvement, as well as possible organizations and food resources missing from the map or profiles? How could it be made more user- friendly? Who from the community would benefit from the upcoming Nourishing Networks? These seminars truly were a chance to connect with community members, receive honest feedback and learn from each other.
The reception to the information provided, as well as the map itself, was overwhelmingly positive. Many of those who attended seemed eager and willing to use CFI's tools in their day to day battle with food insecurity. Those who work with members of the community asserted the necessity for a tool to encompass food assistance options to better serve those in need. We did receive very helpful feedback about usability of the map, as well as new data on food programs that are either no longer operating, or missing from our data.
Overall, our experience within these counties was enriching and informative; allowing us to expand out contacts within other communities, as well as introducing the upcoming Nourishing Networks, to better serve and connect the counties of Ohio to food resources.
Find the map and county profiles here.