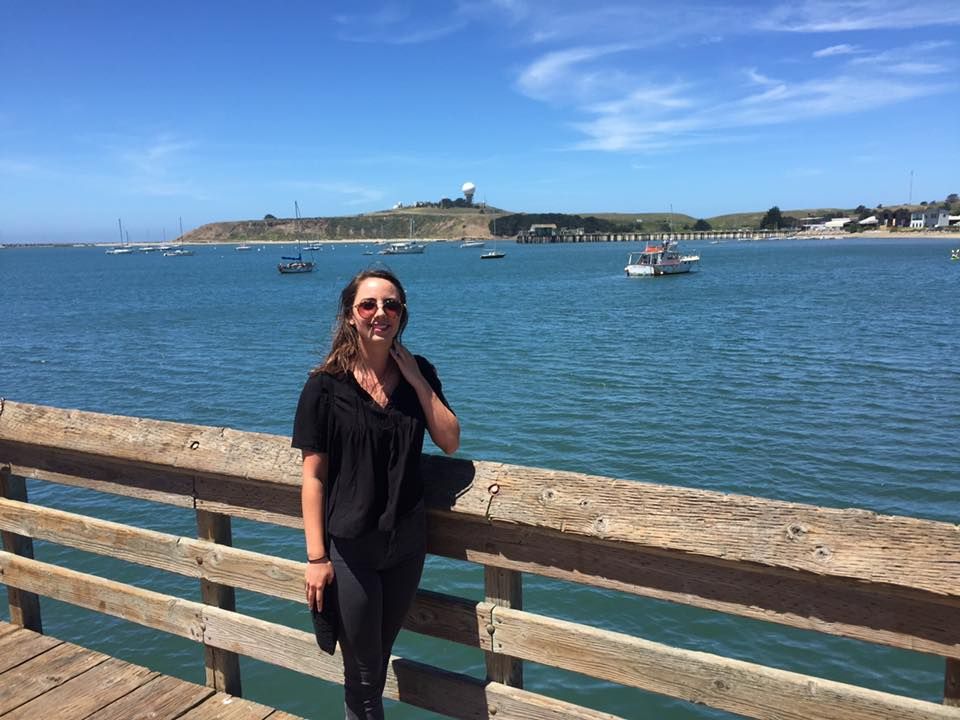 As an intern with the Community Food Imitative, I have developed a new sense of what it means to be part of a working community. To begin I should introduce myself, my name is Josie and I am a junior at Ohio University double majoring in Marketing and Finance. Through this blog post, I want to give an insider look as to what CFI is about, my role as the Marketing Intern and the organizational culture.
Going into my second year of college, I felt it was time for me to find a way to make my experience on campus a meaningful one. After a friend suggested joining the service fraternity, Alpha Phi Omega, I began developing relationships outside of campus, gaining knowledge about the community off campus and the people that make up the heart and soul of Athens. My first encounter with CFI was at an event that my service fraternity had, a garden party! Engaging with Javi, the garden coordinator, I realized that CFI was an organization that's objective was beyond just helping people learn how to garden; it was to fight against food insecurity. At the end of planting garlic for the day, Javi gave each of us volunteers a sticker and some informational pamphlets about CFI.
Nearing the end of my spring semester, I was on a hunt to find an internship for the summer. I wanted an internship where I could feel like I was making a difference, be creative and get to experience marketing from multiple angles. Looking at the CFI sticker on my laptop I had received, I did some research and finally reached out to see if I would be a good fit for CFI. After an interview with the community outreach coordinator at the time, I was on track to fulfilling my internship goals.  
My objectives for the summer were to increase awareness and engagement on the social media platforms. In order to market the organization, I needed to understand the inner-workings of CFI. By attending events and programs, I got to see the way that CFI operated and interacted with the local people. Volunteering at the Donation Station, I saw full circle how this social benefit organization was different than other nonprofits. CFI creates a seemingly symbiotic relationship among community members by using monetary donations to purchase fresh produce from local farmers and in turn distribute the food to local food pantries and organizations to provide for lower income families. A key point of difference from other organizations is that all the food provided is fresh and gives people a healthy option rather than canned and preserved food. CFI goes beyond feeding the community, but feeds them with nutritious food and also provides support for local farmers with their purchases, teaches people how to live sustainably and encourages children to take part in gardening through programs such as YEAH! Kids and school gardens. The organization is contingent on the selfless actions of others, something intrinsically rewarding to be a part of and something to be proud of.
Another aspect of CFI that I truly enjoy is the culture. Comprised of mostly Vistacorp members and other volunteers, everyone is there for the right reason. This creates a fun work environment, where each person has their passions and truly care about the work they are doing. There are always opportunities to make changes and share your thoughts at CFI. One thing I liked about my position, in particular, is that I was able to be creative, work independently, and had a mentor to bounce ideas off of. Overall, this organization has taught me what it means to care for the community and the 'strength of collaboration'.