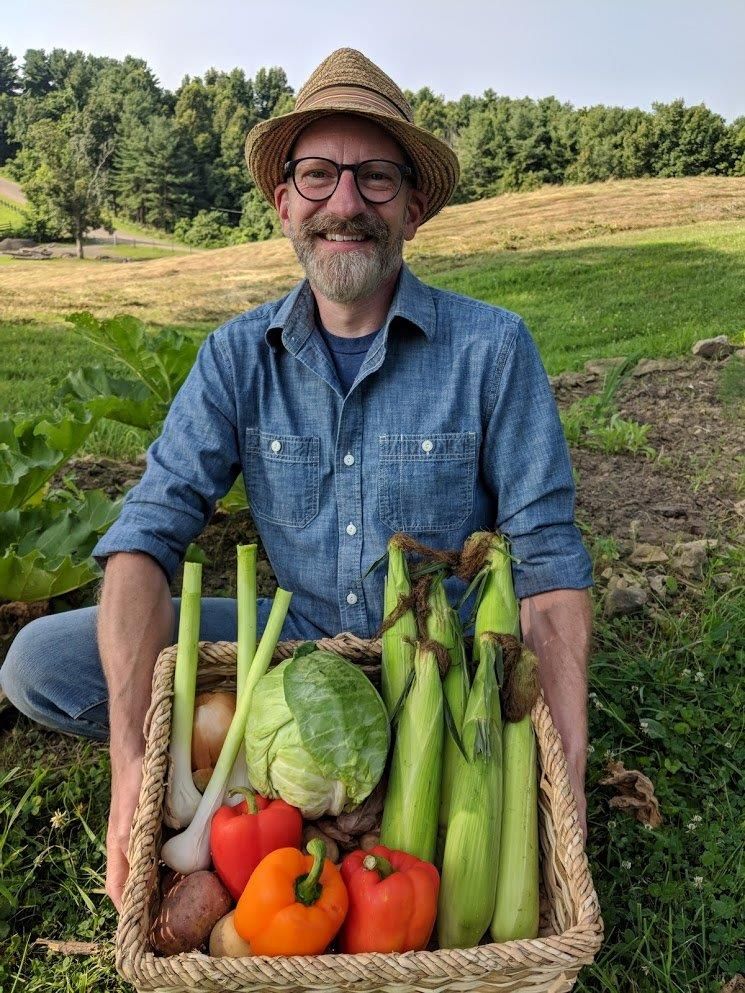 ATHENS, OHIO – Community Food Initiatives announced today that Scott J. Winemiller, has been named
executive director by the organization's board of directors. Winemiller recently relocated to Athens from Washington, DC and will assume the new role on July 23, 2018.
"As CFI celebrates its 25th year, we were looking for a leader with a vision for building a stronger financial platform so we can continue to grow the reach of our programming," said Ruth Dudding, president of the CFI board. "Scott has the capacity to strategically guide our organization forward. I also know that his commitment to CFI's mission will allow him to develop rich and meaningful relationships with the southeast Ohio community and its partners within the local food system."
Winemiller's sixteen years of experience in nonprofit and public sector business management uniquely positions him to assume the role as CFI's new executive director. He has a background in social work and expertise in both program administration and financial management. Most recently, Scott worked as a management and program analyst for the Department of Health Care Finance in Washington DC, and spent 15 years working for the Franklin County Office on Aging as a quality improvement analyst and a member of senior management team. Winemiller has a master's degree in Liberal Studies from the University of Toledo and a bachelor's degree in social work from Capital University in Columbus. "I am privileged to have the opportunity to be a part of the important work that CFI is doing to address food insecurity and increasing access to local food resources," said Winemiller. "CFI's efforts to ensure that everyone has access to healthy local food is critical to the wellbeing of every person in the region." Winemiller replaces Mary Nally who has led the organization since 2012. Under her leadership, CFI grew its School Garden Program, increased community garden sites, expanded farmers market Donation Station to serve multiple counties and replicated the program in Ross County launched the Ridge and Hollow Seed Alliance, and established, the SEO FOODLINK, a local resource hub that maps out a regional food resources network. Nally has accepted a position with Ohio University, as director of the Center of Campus and Community Engagement.
A community celebration will take place at the Athens Sunrise Rotary's Drafts for a Difference at Eclipse Company Store on July 18 from 5:00 – 10:00 pm to thank Mary for her contributions to CFI and to informally welcome Winemiller to CFI.