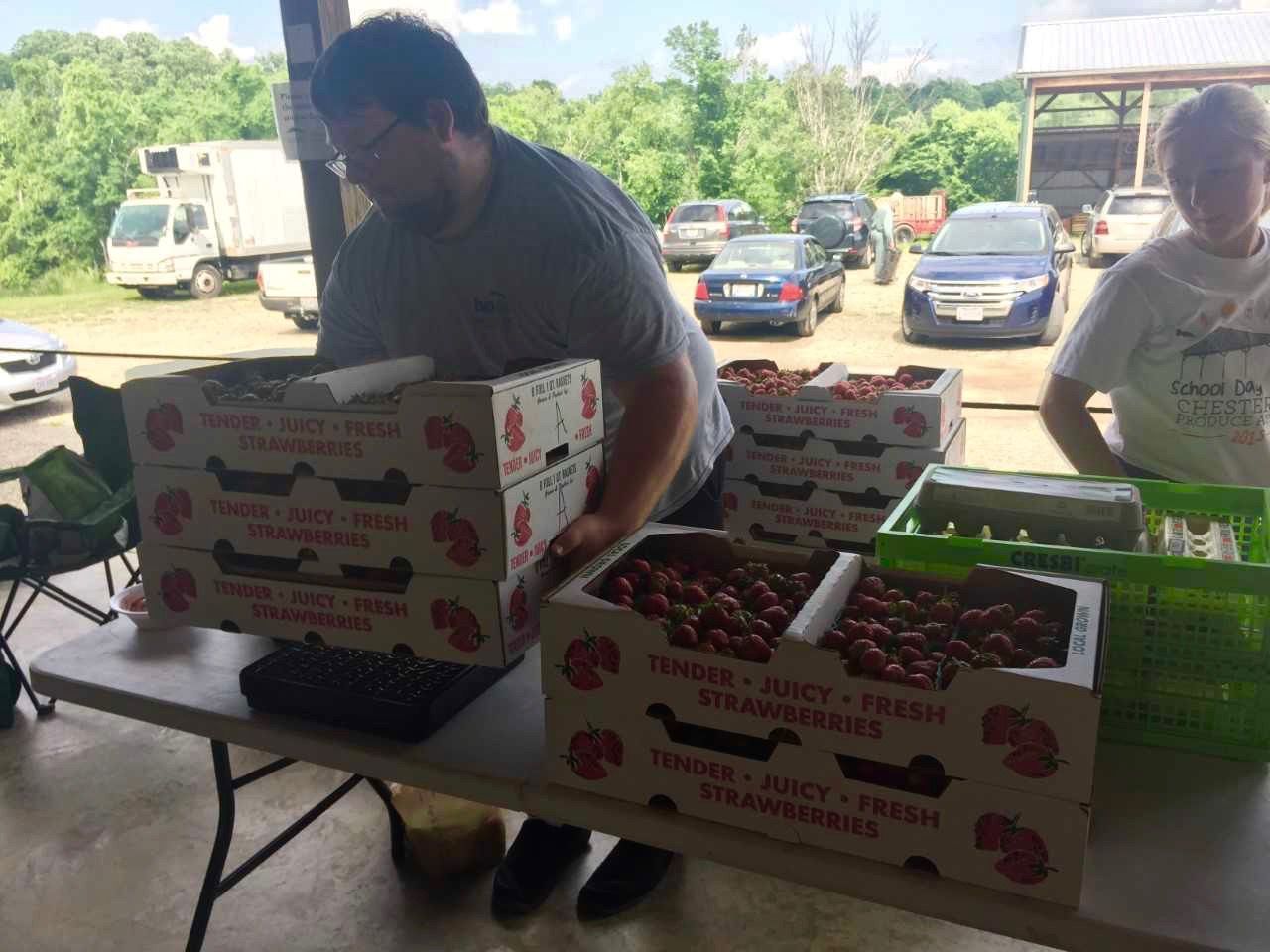 Hello Everyone! My name is Jake, and this is my first blog post for Community Food Initiatives (CFI). This will be a little bit of a data dump at the beginning and hopefully smooth out to be more entertaining and informative by the end. Over a series of blog posts throughout the summer I'm hoping to give you a more in-depth look into CFI, the local food economy, and the extent of our collective food network. To start off, it might behoove me to give a little bit of background about myself, the Community Work Study program, and CFI.
I'm a 5th year senior at Ohio University (OU), studying business economics and strategic management & leadership. I'm originally from a small town in Belmont County near the West Virginia panhandle, but I've lived here in Athens, or the surrounding areas, for about three years now. To be frank, although I love the area and community of Athens, my employment opportunities following graduation will most likely drive me elsewhere. My wife requested somewhere that is warm, preferably with a sandy beach.
This summer I started working for CFI through the work study program offered by OU. The program places eligible, qualified individuals with local non-profits to gain a little bit of work experience, and more importantly earn money, while enrolled. I'm one of four work-study students currently working for CFI, while a significant portion of the workforce is comprised of AmeriCorps members, five, and four staff members, including the director, Mary Nally.
CFI operates the way that, I imagine, most small, nonprofit organizations operate which is through donations, both monetary and food in our case. We then put those resources to use in service of our target population, low income households. Money that is donated to CFI is then recycled into the local economy through produce purchases at the Athens Farmers Market and the Chesterhill Produce Auction. The produce that is purchased at each location, and whatever items that may have been donated within the week, are then distributed to the local food pantries and other organizations that serve low income individuals. The importance of these processes cannot be overstated. Unlike other organizations that address food insecurity through shelf stable food, CFI focuses on fresh, local produce. This has a two-fold effect. First, it keeps the local economy flowing by reinvesting in the local farmers, which allows them to continue doing what they love. Second, it provides a healthy option for low income households, so that they don't have to rely solely on canned or dried, or otherwise preserved, food. Unequivocally, we can all agree that feeding the hungry is necessary, but we must be cognizant of what we are feeding them. Which is why CFI strives to provide the healthiest options possible.