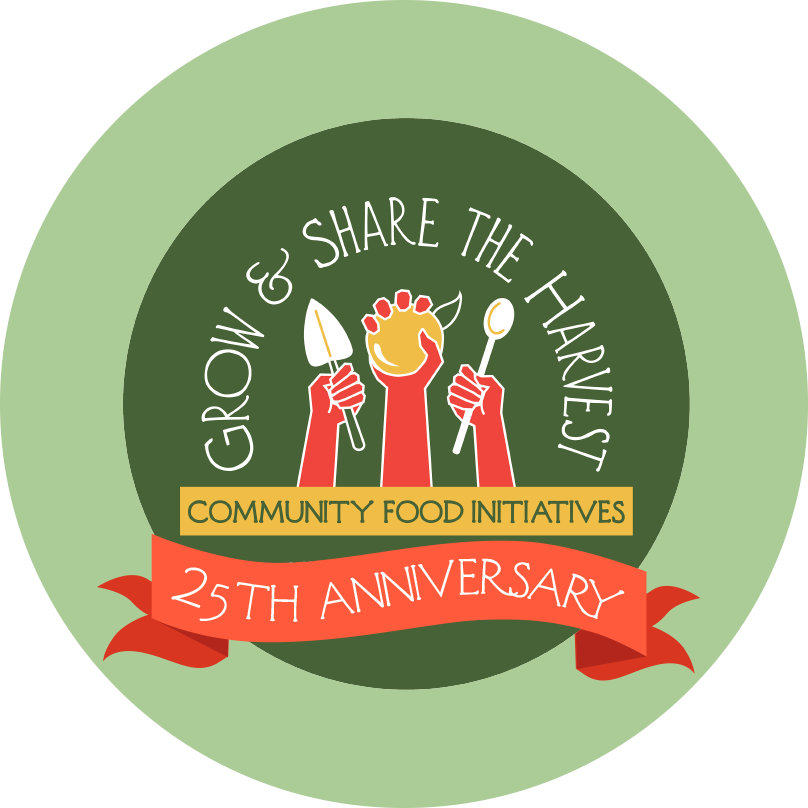 For the past 25 years, Community Food Initiatives has been an integral part of the local food economy. In celebrating this milestone for our organization, we are reconnecting with some of our past staff and volunteers, and we will be sharing their stories over the next several months and "Exploring our Roots."
This month we spoke with Janice Brewer, a long-time CFI volunteer and former AmeriCorps service member. Janice was our Community Garden Coordinator from 2016-17, and she volunteered with us for several years prior to starting her service. Janice has many wonderful stories about working in the gardens, particularly one volunteer group that showed special interest in our gardens and the work that we do. Read more about Janice's time at CFI in the interview below!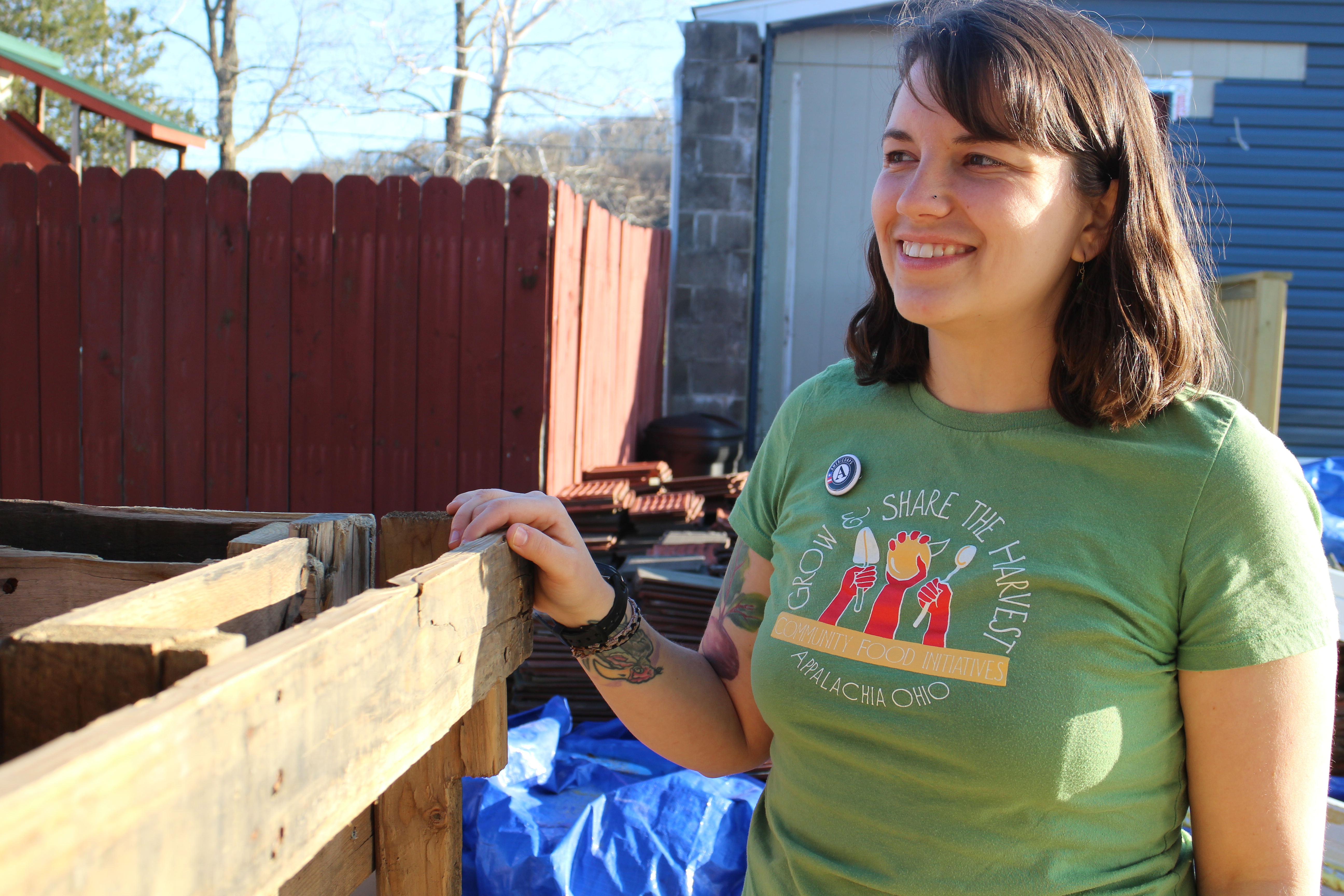 What was your role at CFI?
"As an AmeriCorps/COMCorps member, my role at CFI was to coordinate the community gardens, organize workshops, interact with garden interns and volunteers, co-run the YEAH Kids program, and aid the seed savers program. During my time at CFI we had five community gardens across Athens County - we built a fence with the help of Rick Vest at one of them which was one of my greatest accomplishments."
Do you have a favorite memory from your time working at CFI?
"Many of my favorite memories were in the garden. One Saturday in September, I had the most rewarding volunteer group. Sasha, who was a Food Studies Intern wanted to get her AKA sorority involved in gardening and CFI. We set up a volunteer day and Eastside Community Garden and she emailed me that morning that 20-25 people would be attending. When I arrived she said more were still coming - friends of friends of friends. We ended up with 32 people! I had to come up with extra tasks and make tasks take longer than they normally would. I had volunteers asking what plants were which and what plants were even weeds. This was almost everyone's first experience even being in a garden. At the end of the weed pulling and seed panting, we gathered in a circle and reflected on something they felt rewarded about or connected to. Each of them responded with such grace and gratefulness. Since all of them were strong African American women or women of color, they felt so connected to many others at the event they had never met before. This therapeutic bonding experience seemed like just what they needed - raving on being surrounded by other powerful women who looked like them, giving back to their community and giving back to those who are trying to pull themselves out just as they or their families had. Other comments included an increased awareness of poverty in this region, being able to compare urban poverty to rural poverty, being empowered through food with hard work and sisterhood, getting off campus and learning what is outside of campus, going outside of comfort zones (like getting dirty and being away from their cell phones), sharing this experience with those around them, and reflecting on gardening with grandparents. This event was very emotional for me, not being a person of color and trying to find a place that is attentive and empowering while being quiet. This was exactly that - creating an open and positive space where they could share each other company and do something powerful for each other and their community."
How do you think CFI contributes to the community?
"CFI provides peer to peer learning workshops, building on the assets of this community, and altering the dialogue of how people talk about poverty and food insecurity in SE Ohio. The way CFI collects and distributes food is really revolutionary - buying from local farmers, getting fresh real food into the hands of people who need it. CFI plays an integral part of the food system that is lacking in so many other communities."
Where do you see CFI going in the future?
Without a doubt, CFI will continue to grow and continue to be supported. Already, CFI has replicated the Donation Station model in other parts of Ohio. CFI has been and will continue to be a model in addressing food access.
Where are you now and has your work at CFI influenced what you have done since?
"With my service and many years volunteering, CFI has certainly influenced the way I see the world and the work I want to contribute to my community. Freshly moved to Asheville, NC I have become the assistant garden manager at a non-profit in Fairview, NC growing food to donate to those in need - fresh real food. In addition, our intern programs aim to welcome, train, and educate new farmers and gardeners to go into their work with intentionality and care for the land and people of all backgrounds. CFI taught me a lot about equity and creating systems that benefit all to as many people as possible. Although Asheville is this thriving and growing food utopia, it does not come without it's inequalities including rural and urban poverty and food tourism based on race and class. I will continue to work and advocate for food systems that consider the needs off all, but especially those who have been left out throughout history."