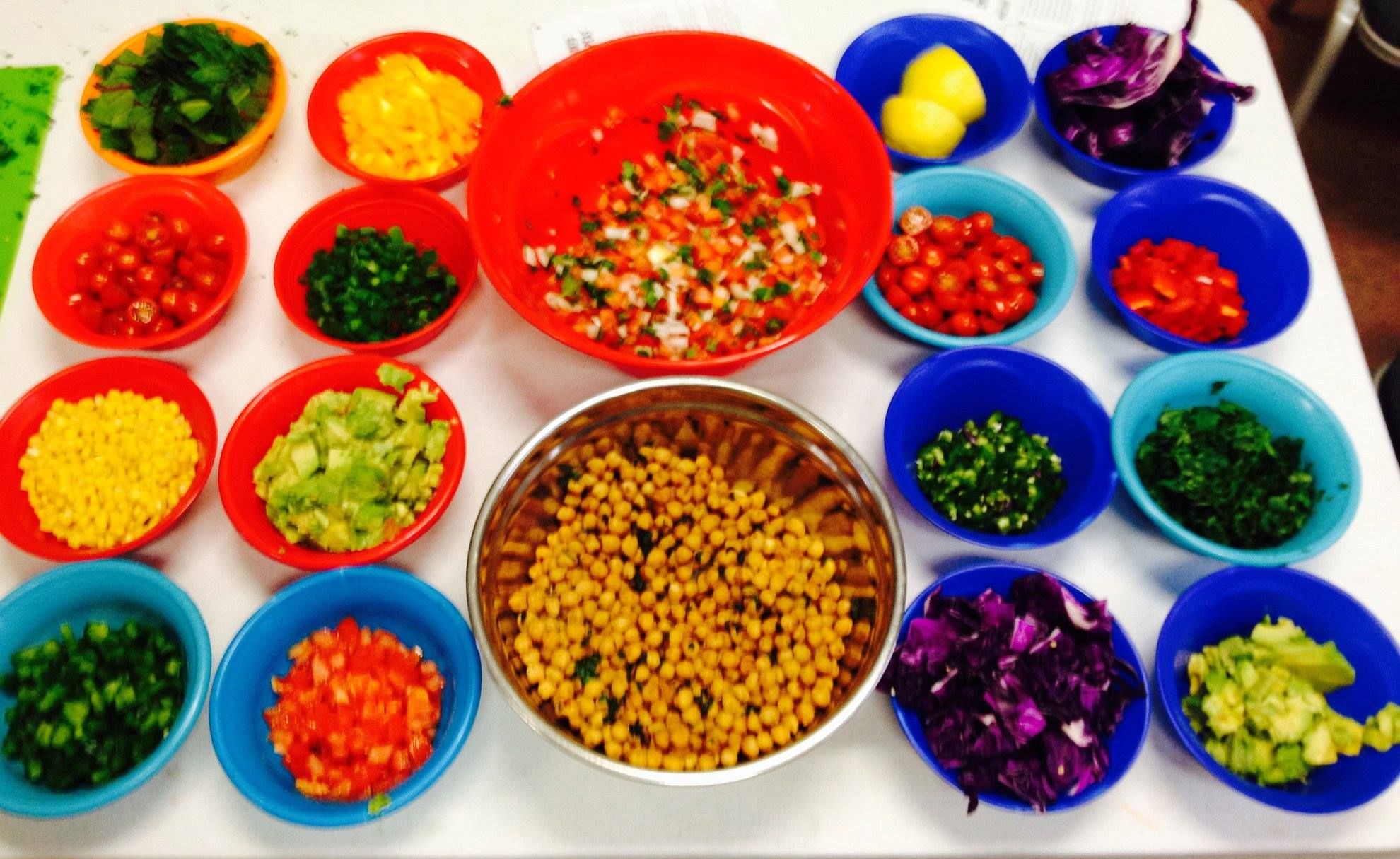 Welcome to Affordable & Fresh! I will use this space to share ways that I incorporate affordable, shelf-stable foods with (typically) seasonal, fresh items. We'll cover breakfast, lunch, dinner, and everything in between!
Here's the thing about CFI: We like to help people. We like to help them get access to resources (like food and seeds and plants). We like to help them learn what to do with the resources we connect them to. We also like to share our knowledge about those resources. One of our absolute favorite things to do is combine our knowledge and resources with the knowledge and resources that people in our community already have. We think that's a great way to improve people's experiences – be it with food, gardening, service, or just existing in a community.
That's what we'll aim to do here on Affordable & Fresh. By combining inexpensive, shelf-stable items with fresh, seasonal ingredients, we can create a delicious and inclusive food experience together!
In the beginning of February, I was fortunate to have a fellow COMcorps member Taylor Hufford asked me to plan a Discovery Kitchen event at PRISM lgbtqa youth program. If you haven't heard of their organization they are an after-school arts program that provides LGBTQIA+ youth and allies with a welcoming, celebratory, and inclusive space in which to explore creative endeavors and learn more about LGBTQ+ community, resources, culture, history, and activism.
After a few meetings with Taylor we thought that tacos/power bowls would be an excellent choice for our first meet up.
We began the class with the usual knife safety. We start with this in every cooking class because knowing how to effectively and safely use a knife is the first step to cooking healthy food! Here are a few points we hit on:
● Don't touch the blade
● Always have a flat edge on the cutting board
● Always keep one hand clean, this should be the hand on the knife so it is secure
● If your knife is curved, cut with the curve of the blade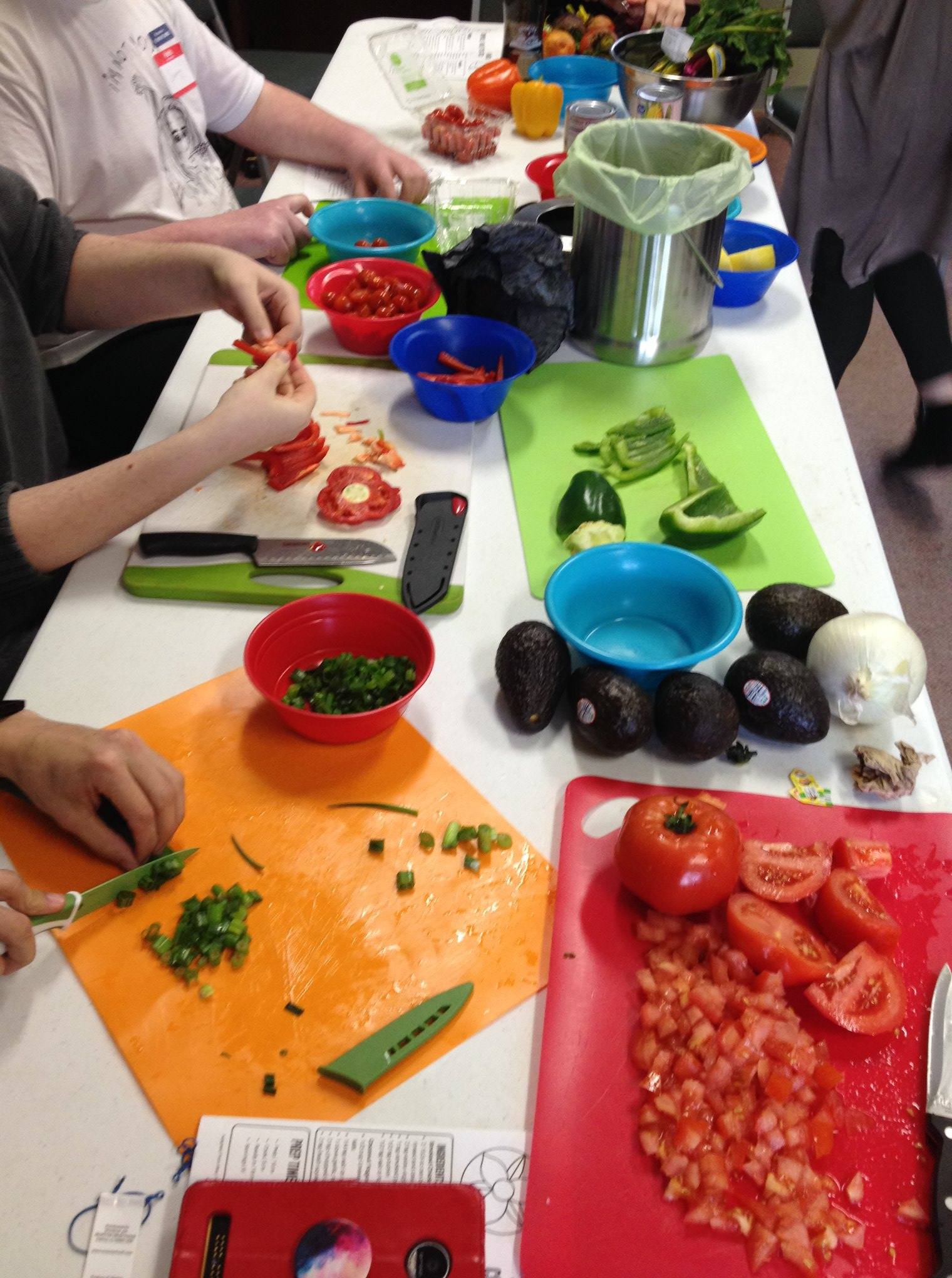 I absolutely loved the chipotle beets and chickpeas and adding it together with Cashew Queso Pico De Gallo, Avocado, Rainbow Bell Peppers and the Coconut sauce was amazing. The Cashew Queso was super creamy- if you want to add some color to it add turmeric powder or more nutritional yeast! They both taste good and have amazing health benefits! The beets were my favorite. We made our own adobo sauce with adobo powder, tomato paste, with some chili powder and pepper.
Beets are great and you can add their leaves as your leafy green for tacos! I think their flavor and nutrition is unmatched by any other green. Beet greens have a rich flavor similar to spinach. Beets have an immense amount of nutrients making them good for heart health because of high levels of triglycerides and betaine.They also are high in Vitamin C, which helps with asthma symptoms, and in beta-carotenes, which help fight lung cancer. The beet has vitamin A, boron, carbs, and flavonoids making it a top choice for any illness!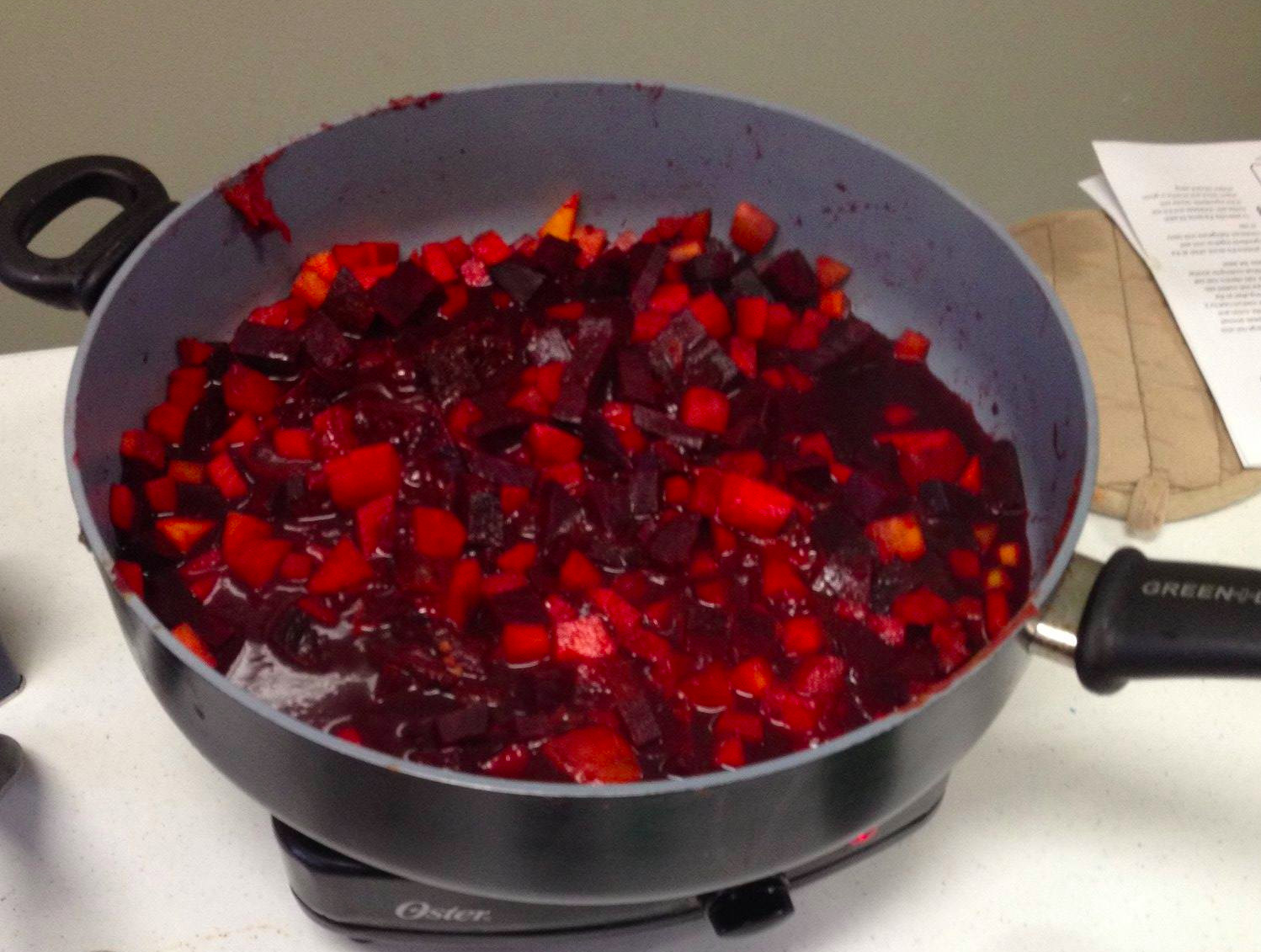 Chickpeas are one of my favorite not only because of their amazing flavor and fun texture but also because of the nutrients they provide. These lucky legumes help regulate blood sugar levels and add lots of protein to the meal!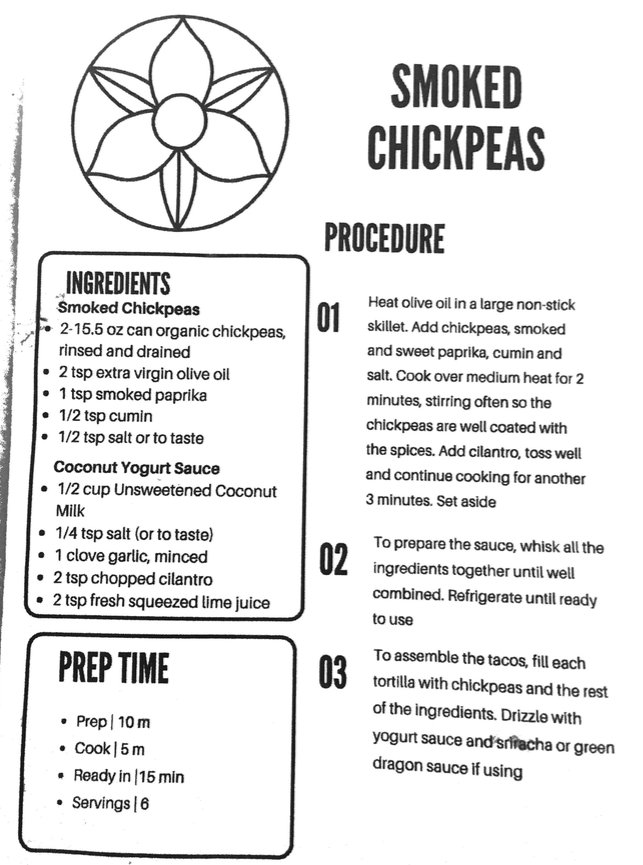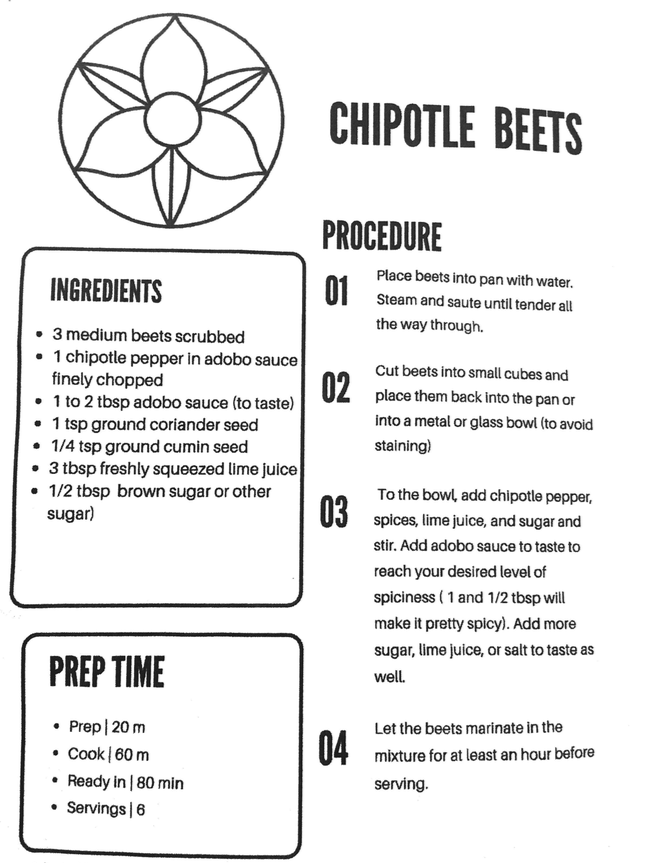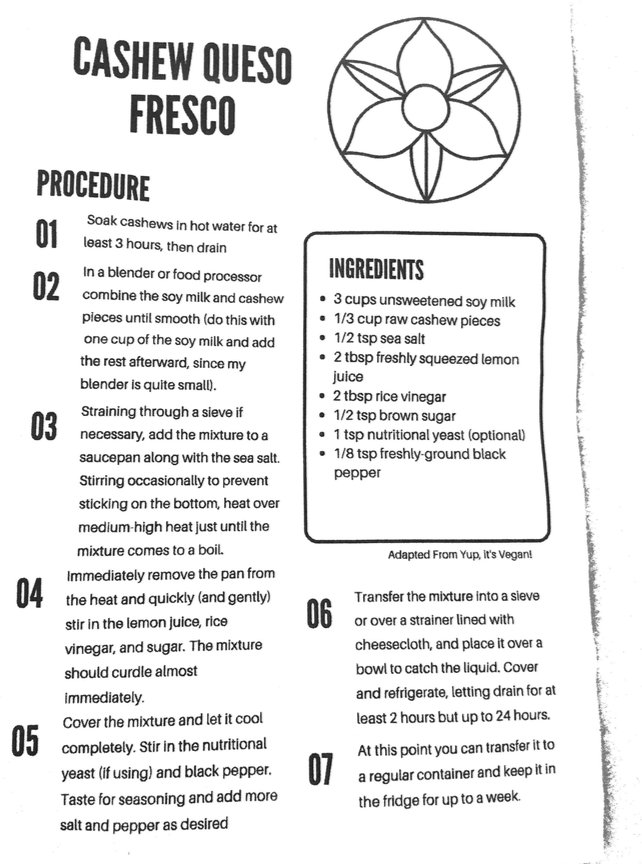 Click here for the Vegan Gluten-Free Chipotle Roasted Beet Taco with Cashew Queso Fresco recipe: https://yupitsvegan.com/chipotle-roasted-beet-tacos/
Click here for Vegan Gluten-Free Chickpea Taco recipe: https://mayihavethatrecipe.com/vegan-gluten-free-chickpea-tacos/