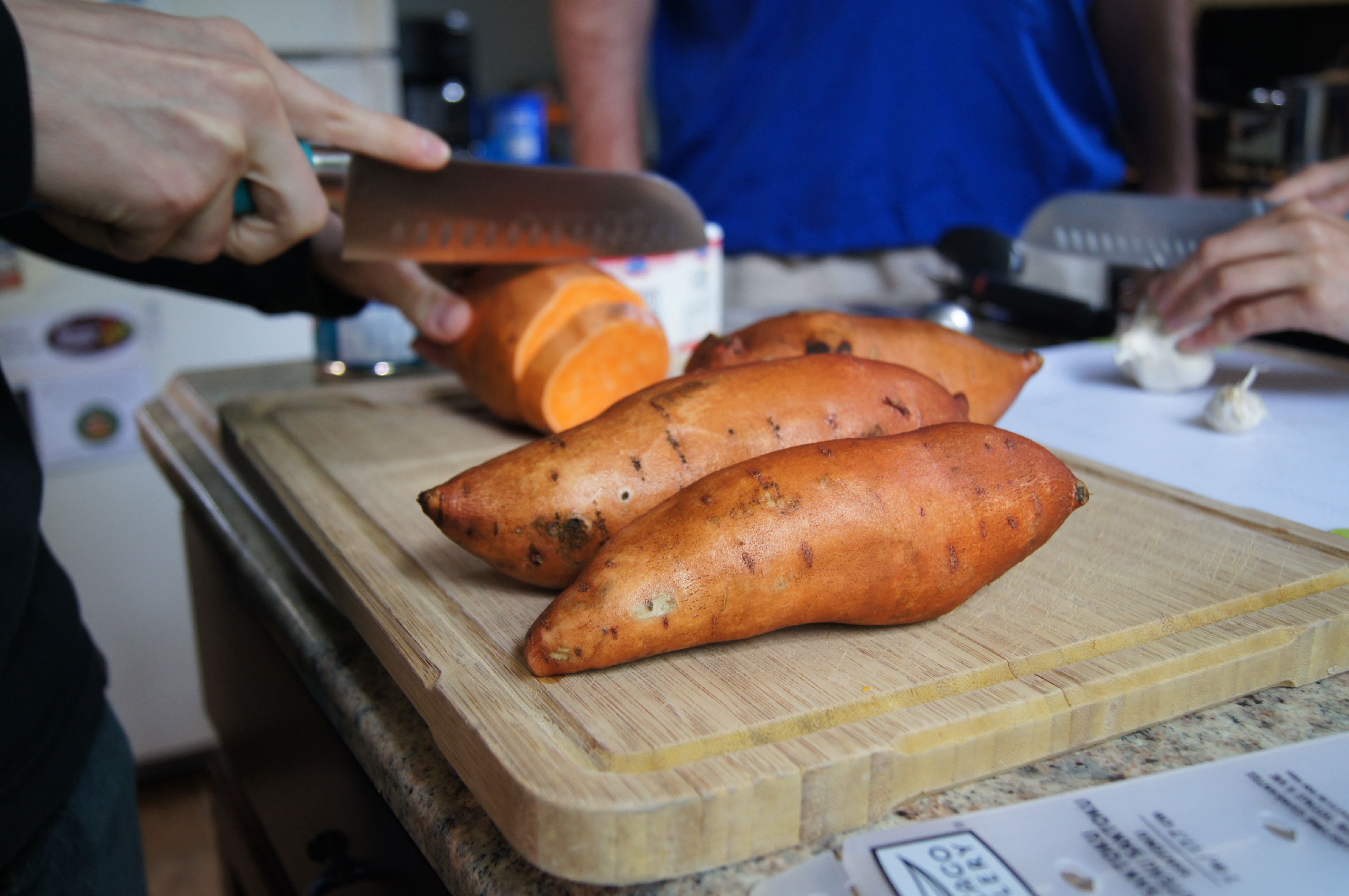 Welcome to Affordable & Fresh! I will use this space to share ways that I incorporate affordable, shelf-stable foods with (typically) seasonal, fresh items. We'll cover breakfast, lunch, dinner, and everything in between!
Here's the thing about CFI: We like to help people. We like to help them get access to resources (like food and seeds and plants). We like to help them learn what to do with the resources we connect them to. We also like to share our knowledge about those resources. One of our absolute favorite things to do is combine our knowledge and resources with the knowledge and resources that people in our community already have. We think that's a great way to improve people's experiences – be it with food, gardening, service, or just existing in a community.
That's what we'll aim to do here on Affordable & Fresh. By combining inexpensive, shelf-stable items with fresh, seasonal ingredients, we can create a delicious and inclusive food experience together!
During the month of March, CFI's Discovery Kitchen is unlocking the potential of the sweet potato!
Here in Appalachia, we have a lot of hardy, shelf-stable vegetables this time of year! This recipe was inspired by the current abundance of sweet potatoes at the Athens Farmers Market and our pantry partners in Southeast Ohio.
We will be offering tasting tables to one or two pantries for the following recipes:
Sweet Potato Chili
Sweet Potato Hash
Not into sweet potatoes? Don't worry! The recipes we highlight in this piece can be completed with any variety of potato.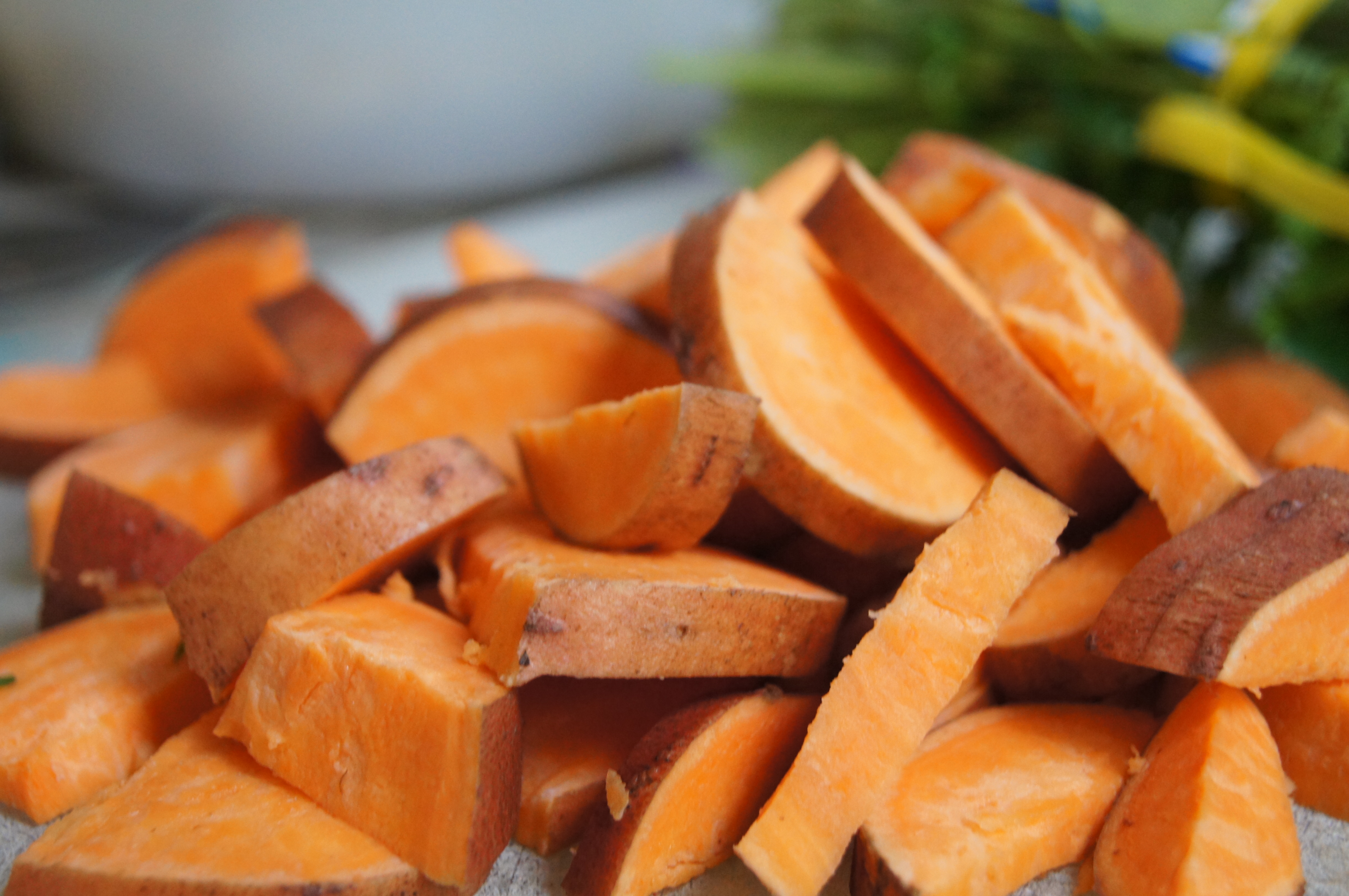 To Prep:
Sweet Potatoes are simple to cook! Treat them just like normal potatoes but go for a sweet herby flavor. You can fry, sauté, bake, microwave, or make desserts out of sweet potatoes!

To Store:
Sweet potatoes are a root vegetable, If they are uncooked they like to stay in dark cool places. Store a sweet potato in a cupboard or a closet to make them last longer!
If you have already cooked the sweet potato, sweet potatoes have a tendency to get a bit soggy being stored in a container due to condensation. It is beneficial to let them cool down before refrigerating.
To Re-Heat:
Sweet potatoes can be heated up very easily by microwave, in sauté pan, or being heated up in the oven to reduce moisture!
After cooking, eat within a week, or freeze and save for later!

Nutrition:
Sweet potatoes have a lot of vitamin A, one potato has 377% of your daily amount! It is also high in Manganese, potassium and fiber!
Now onto the recipes!
Sweet Potato Chili
| Ingredient | Amount |
| --- | --- |
| vegetable oil | 2 tbsp. |
| large sweet potato | 1 |
| medium onion | 1 |
| cloves garlic | 3 |
| ground cumin | 1 tbsp. |
| chili powder | 2 tsp. |
| diced tomatoes | 2 cans |
| frozen veggies | 2 cups |
| pinto beans | 1 can |
| black beans | 1 can |
Directions:
1. In a microwave-safe dish, combine cubed sweet potatoes and 2 tablespoons water. Cover with vented plastic wrap and microwave on high 12 minutes, or until tender.
2. Meanwhile, in a saucepot, heat oil on medium, add onion, garlic, cumin, chili powder, and 1/4 teaspoon salt. Cook for 5 minutes, stirring occasionally. Add tomatoes and 2 cups water. Heat to simmering on high. Simmer 15 minutes, stirring occasionally.
3. Add sweet potatoes to the pot along with beans. Cook 2-5 minutes, or until beans are hot.
Sweet Potato Hash
| Ingredient | Amount |
| --- | --- |
| sweet potatoes | 2.5 cups |
| chopped sweet onion | 3/4 cup |
| olive oil | 3 tbsp. |
| smoked paprika | 3/4 tsp |
| sliced green onions salt and pepper | 2 tbsp |
Directions:
1. Cook sweet potatoes and sweet onions in olive oil in a large nonstick skillet over medium-high heat, stirring often, until golden brown, 12 to 14 minutes.
2. Stir in smoked paprika and cook, 1 minute.
3. Top with green onions, salt and pepper.
*Tip* add other veggies or canned beans to add more flavor and nutrition!