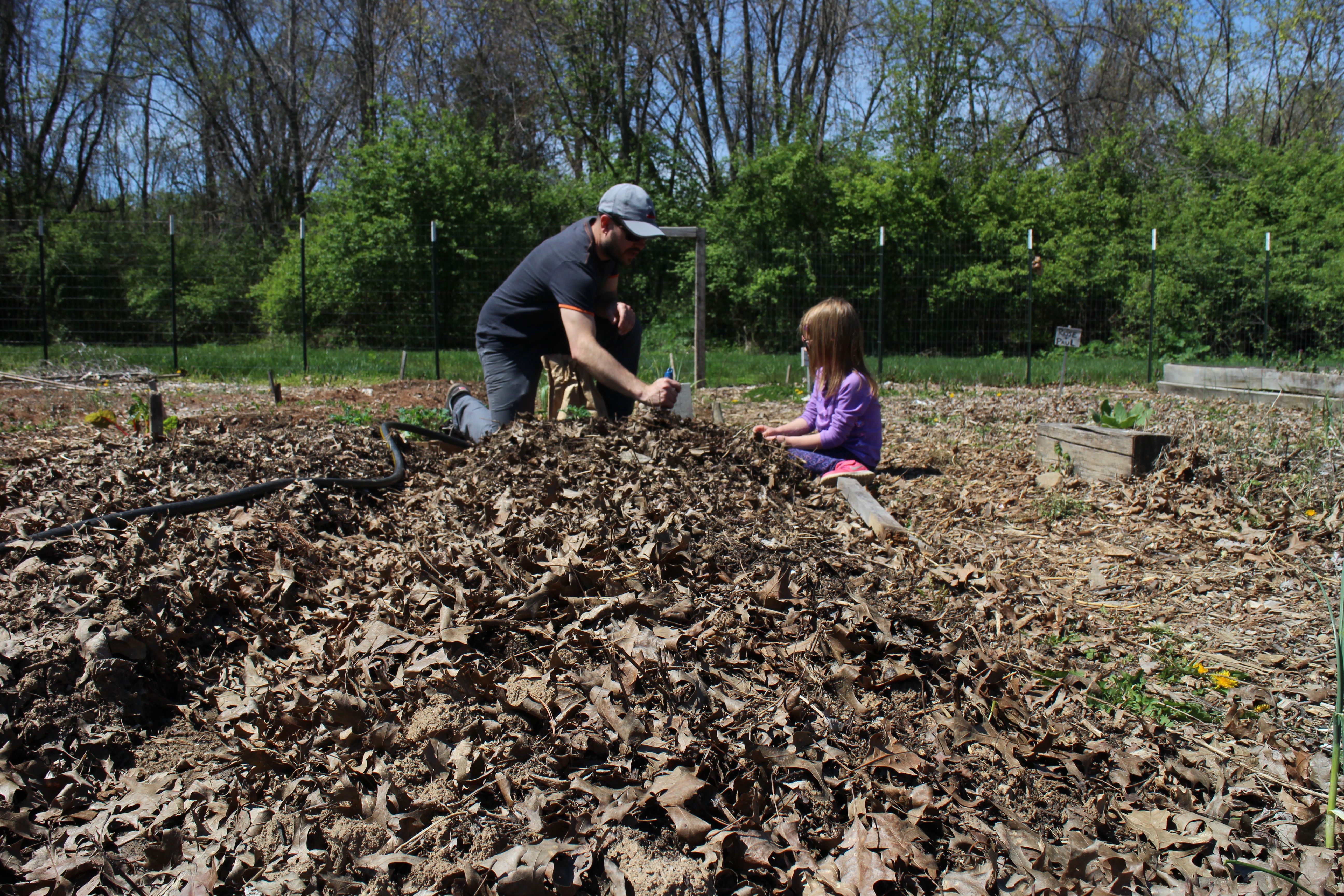 Let's Not Forget the Gardening Dads!
Happy Father's Day, albeit once again belated.
Continuing the theme of family, gardening, and putting food on the table it is important to remember dad on his day as well.
My dad worked long, hard hours when I was growing up. Running the family heating, air conditioning, and refrigeration business meant unpredictable schedules and tiring work. It also kept him busy during the warmest months of the year which of course includes prime gardening season.
But that didn't keep him from diving into the garden and getting his hands dirty on something other than the oil and grime of a cooling unit on its last legs. It allowed for an escape, for quiet moments working the earth that were a welcome alternative to the stress of being self-employed and the expectations of him being available 24/7 for his customers.
When it came to the family garden my dad was primarily about the preparation, planting, and maintenance that occurred prior to, throughout, and after the growing season. This meant turning the soil in the early spring, weeding, watering, and harvesting throughout the summer, and putting things to rest in the late fall. It meant pruning the fruit trees and braving the ladder to reach those seemingly out of reach apples or cherries. He passed along many practical lessons that I think about to this day—deep watering using terra cotta drain tiles, the choice between staking versus caging tomato plants, and that you most likely would have to share what you were growing with the occasional deer or raccoon are a few that come to mind.
I also learned from him that tomatoes taste best when plucked freshly from the vine—hence the salt shaker in his pocket when it came time to picking them.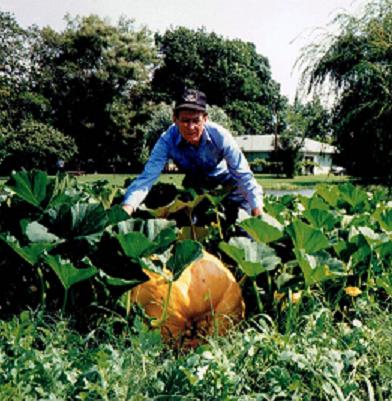 Most importantly I learned that although hard work, gardening can and should be fun. Yes it is true that if the garden is an important source of food for the family it ultimately has to produce—thus the shelves of quart jars of canned tomatoes my mom toiled over every year. But for my dad the pleasure derived from gardening and growing what was experimental, fun or what he liked best kept him coming back every year.
I remember as I grew older and was one of the only if not the only remaining kids at home he took great joy in shifting from the pragmatic to even more fun pursuits. For example, one of his more adventurous summers was spent nurturing a patch of large pumpkins for entry in the Circleville Pumpkin Show. He did not attempt to grow the types of squash that can weigh in upwards of a 1,000 pounds and bring home the grand prize but instead actual pumpkins. Simple but eye catching, bringing him a lot of joy in the process.
In a similar vein there was also his attempt at producing a square-sided watermelon but I perhaps would rather not get into that.
What it boiled down to was that gardening time was about family, about communing with nature—a chance to be with those you love when work and other life demands can be all too consuming, a chance to soak in the sun and breathe in the fresh air of the countryside. No matter whom one considers family time spent in the garden or even with a potted herb or plant or two in a window sill or front step can be a great way to connect both with people and planet. Sharing in the harvest no matter how seemingly insignificant or small it may be relative to the giant producers that define our modern food system brings us closer to our very essence.
Which brings me to one final Father's Day reflection, for my "garden" could not have been any smaller at the time . . .
One of my last gardening memories involving my dad was a feeble attempt at a potted cherry tomato plant on the shaded front porch of my apartment in Columbus when I was in graduate school. Despite my best efforts the plant grew very little and blossoms kept falling from the vine, never taking hold. That is, with the exception of one cherry tomato—yes one!. I watered, monitored it, and made certain it would ripen and I looked forward to savoring my meager "accomplishment." I thought long and hard as to how best to enjoy it.
As the magical day approached my parents came to visit me. I greeted my mom's knock at the door with the sight of my dad plucking the tomato from the vine and popping it into his mouth with great pleasure. Given all that he gave me both in and out of the garden I cannot imagine a more fitting end. Too bad he did not have his salt shaker with him.
Help grow and share the harvest. Even seemingly small efforts can have a big impact!