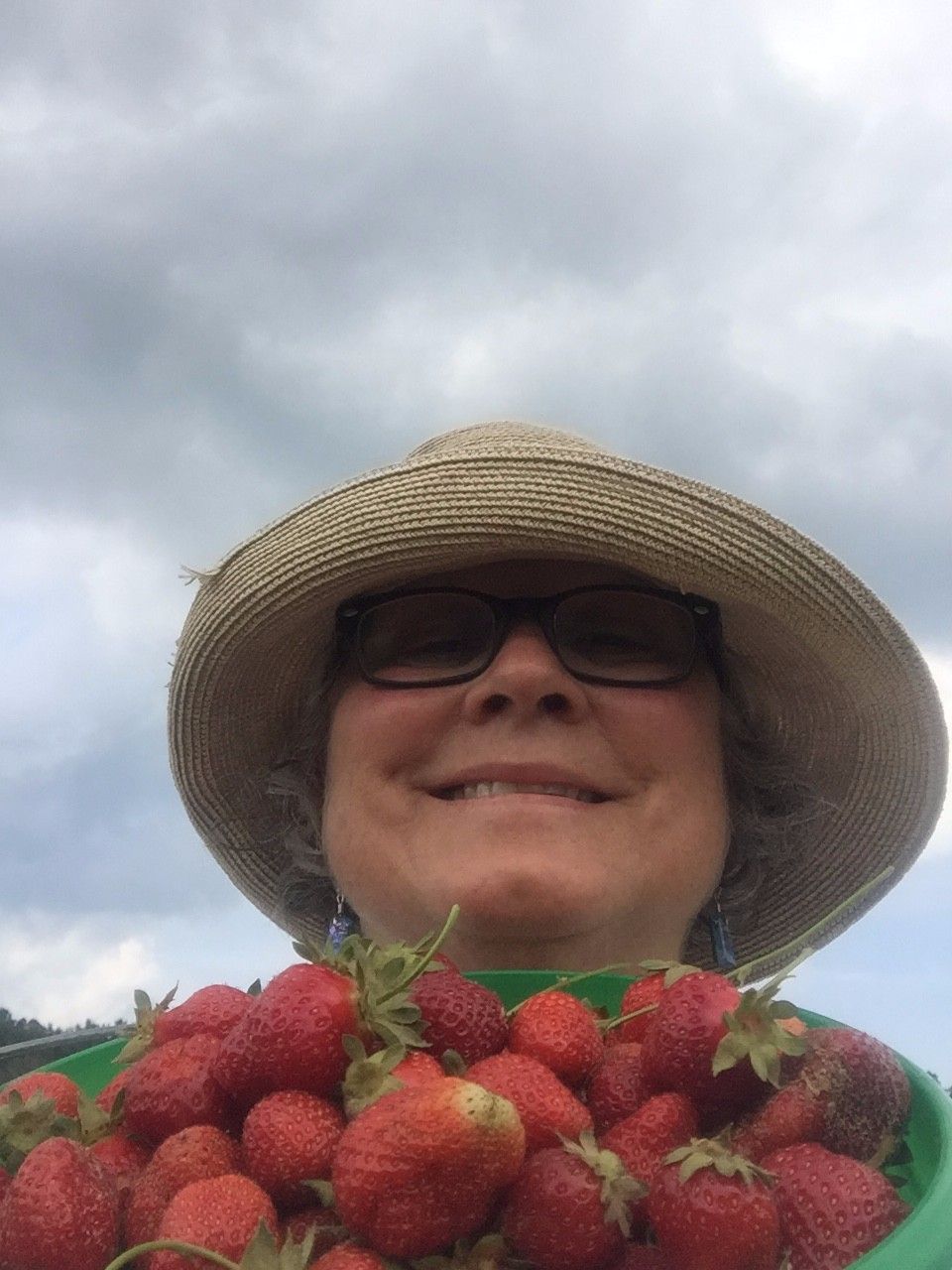 Members matter to both local and national organizations alike, and Community Food Initiatives (CFI) is no exception. We're proud to share the stories of our community members, and why they choose to collaborate with CFI, over the next several months in our #MembersMatter2017 series!
Loraine McCosker, a sustainability driven Athens resident and CFI member, sees organizations like CFI as critical to community-based development and resilience in the southeast Ohio region. Loraine believes our 'bottom up' approach – and our inclusion of children with the Yeah! Kids program – will aid in the betterment of the region for years to come. Read more of Loraine's thoughts in the interview below!
Interested in joining CFI as a member this year? Click here to sign up today!
This interview has been condensed and edited for clarity
CFI: What do you love about CFI?
LM: What I really think is important is that CFI is community-based, that it has a history in southeast Ohio.
The multifaceted approach, expanding community gardening throughout the region, providing educational opportunities, seed and potato giveaways and the donation station, these are all very valuable programs. It has expanded tremendously in recent years, working with the Yeah! Kids program, community seed saving, and CFI's very own seed saving company.
I think CFI is one of several organizations that are revitalizing and supporting resilience in the region. This resilience work is so very important for our social and economic future.
I love that CFI is under the leadership of a person who has an expansive world view and works collaboratively. Mary Nally, the Executive Director, is brilliant and wonderful at connecting people; I think it is just a really fantastic organization coming from the heart. That is really an important component – it's really about hearts. What is good and pure and needed.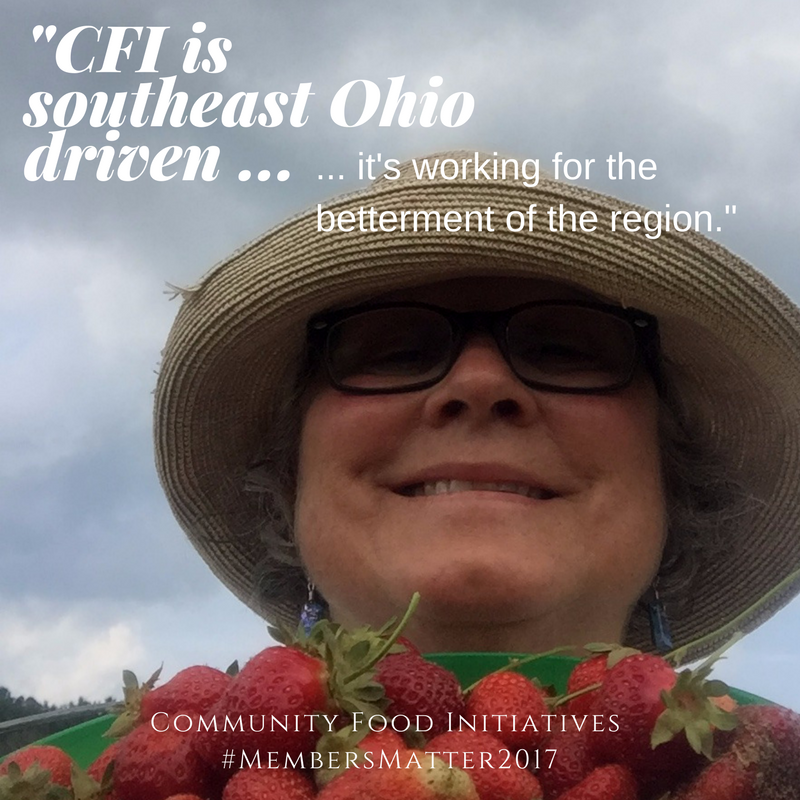 CFI: Mary grew up in Meigs County, so she knows the population we are serving well.
LM: Yes. CFI is southeast Ohio-driven. It's a very 'bottom up' organization, and it's working for the betterment of the region.
CFI: What do you enjoy most about being a CFI member?
LM: Supporting a strong, good organization and the people who have been involved for years. I used to work with Ronda Clark, the former executive director of CFI, and now with Mary. I still talk to Ronda every week at the market and value her leadership in food and seeds.
CFI: Is there a particular moment or memory with CFI that stands out to you?
LM: One would definitely have to be purchasing food from the kids at the market (Yeah! Kids) and just how knowledgeable and proud they are. It's wonderful!
I think children are very important community members to educate and engage. To have a program that focuses on this is critically important. I think children are a critical link in understanding food, and to be able to impact those children is so fantastic. To give them skills they might not have ever had – knowledge about food, capabilities, and opportunities – I think that's probably my favorite moment.
I also remember when I first moved here and started working at the Westside Community Garden. I really loved that garden and the people I met. Although I no longer have a garden I am still friends with people I met there.
CFI: Do you remember when or how you first heard of CFI?
LM: I moved here in July 2003, and I was also working on a medicinal herb garden at the Plant Biology Gardens for my graduate assistantship. I might have heard about it from Art [Trese]. I remember Sarah Conley being involved. Sarah was just graduating, and she was planning to do visits to different community gardens all around the country – that was 13 years ago! Now Sarah has become a community leader in energy.
CFI: Is there anything we didn't ask you, or something we should have talked about?
LM: I think it's just really important that CFI reaches its potential. I think it's doing that, I just don't know if enough people are knowledgeable about it and support it.
But we have this resilience happening. That is what CFI is.