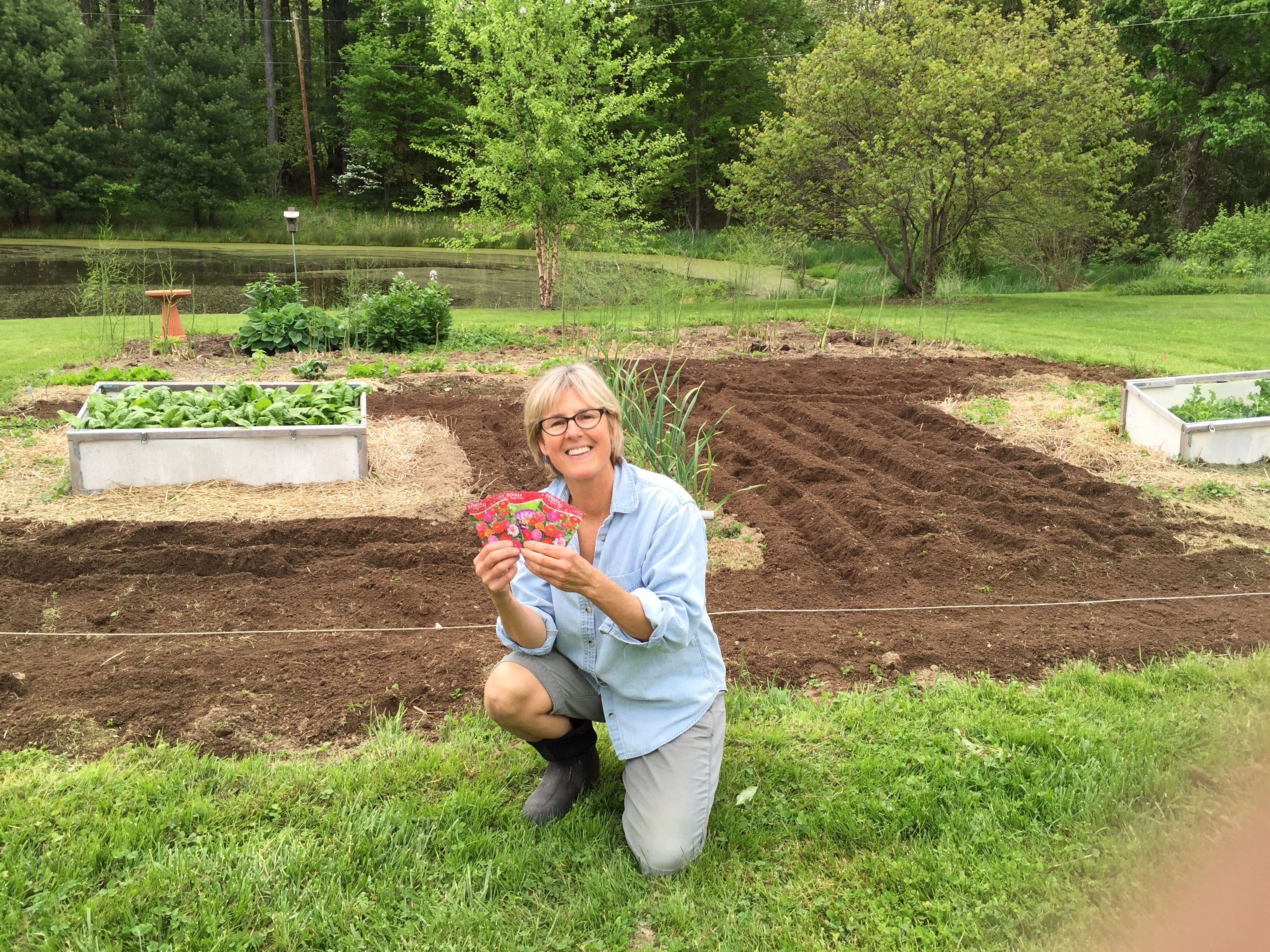 Members matter to both local and national organizations alike, and Community Food Initiatives (CFI) is no exception. We're proud to share the stories of our community members, and why they choose to collaborate with CFI, over the next several months in our #MembersMatter2017 series!
Nancy Manring, Ohio University's Sustainability Studies Theme Director and CFI member, enjoys gardening with our community in her spare time. Not only does she see seed-saving as critical for enriching local food security, Nancy also appreciates seed-saving for its enhancement of global crop diversity – a homegrown climate change adaptation strategy. Read more of Nancy's CFI experience, and her thoughts on social and environmental sustainability, in the interview below!
Interested in joining CFI as a member this year? Click here to sign up today!
This interview has been condensed and edited for clarity
CFI: What do you love about CFI?
NM: I think one of the most important programs is the Donation Station – and the seed saving workshops. Everything that CFI does is to help with food security in our region.
But increasingly, the other aspect of CFI that I think about is seed saving in the context of climate change; seed saving is really important in terms of developing local seed varieties and more resilient varieties. I'm guessing that wasn't really a part of CFI's original mission, but I think that increasingly it is a really important feature. 
Even independent of climate change, I know a lot of people, myself included, are worried about the lack of genetic diversity in our food crops overall. I think the more that seed saving takes place all over the world the better off we are in terms of having a broader gene pool for crops.
CFI: What do you enjoy most about being a CFI member?
NM: I was Mary Nally's [CFI Executive Director] graduate thesis advisor, so I've known her for a long time. I became involved with CFI partly because of my relationship with Mary; it's important to me to be supporting an organization that she is directing.
That notwithstanding, CFI is obviously a really fantastic organization in itself. I want to support organizations like CFI that are so central in my community.
In teaching sustainability, it's important to think beyond the environment, to think about the other dimensions of sustainability. In this context, CFI's work to improve food security in our region is critical for the social sustainability of our region.
CFI: Is there a particular moment or memory that stands out?
NM: I am actually a very new official 'member' of CFI, but the highlight would be when I went to the Annual Harvest Dinner at Eclipse. If I could have made a list of many of my favorite people in Athens, they were almost all there – and it was such a great event, with a real palpable feeling of community. I don't have a lot of other events to compare it to; it was really a great night – not to mention all the great food!
The other thing I enjoyed was seeing how many students are involved with CFI, including some of my students who I didn't know were involved.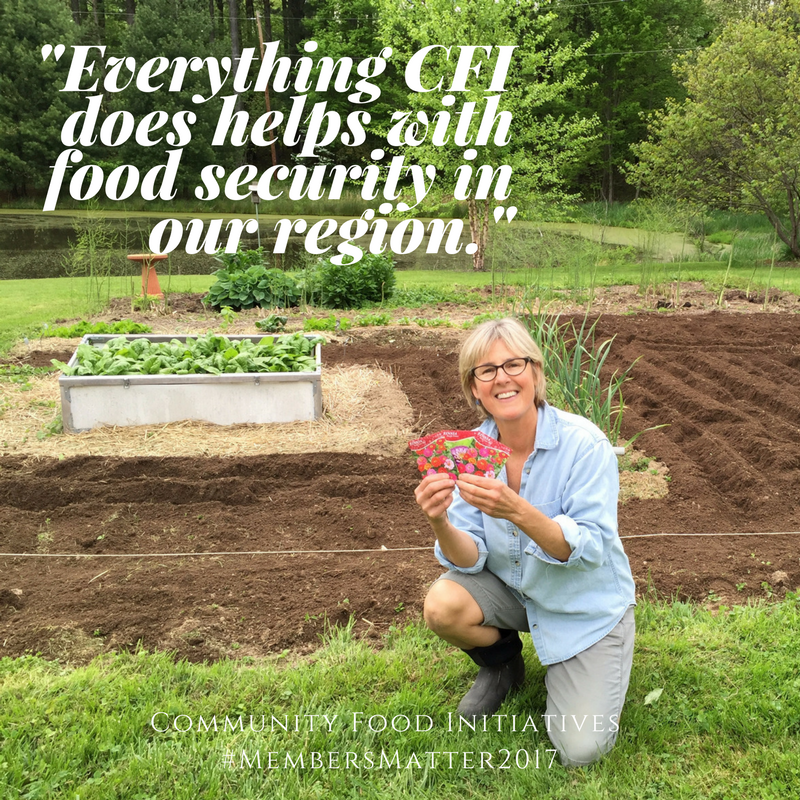 CFI: Is there anything you think other people should know about CFI?
NM: More people need to understand the importance of CFI's work with seed saving in the context of food security and climate change. Last year, when the Sustainability Studies Theme hosted Frances and Anna Lappé, I wanted to give them something from Athens. So I bought them CFI basil seeds, from White's Mill. Because they were traveling the gift needed to be small – and they really appreciated it.