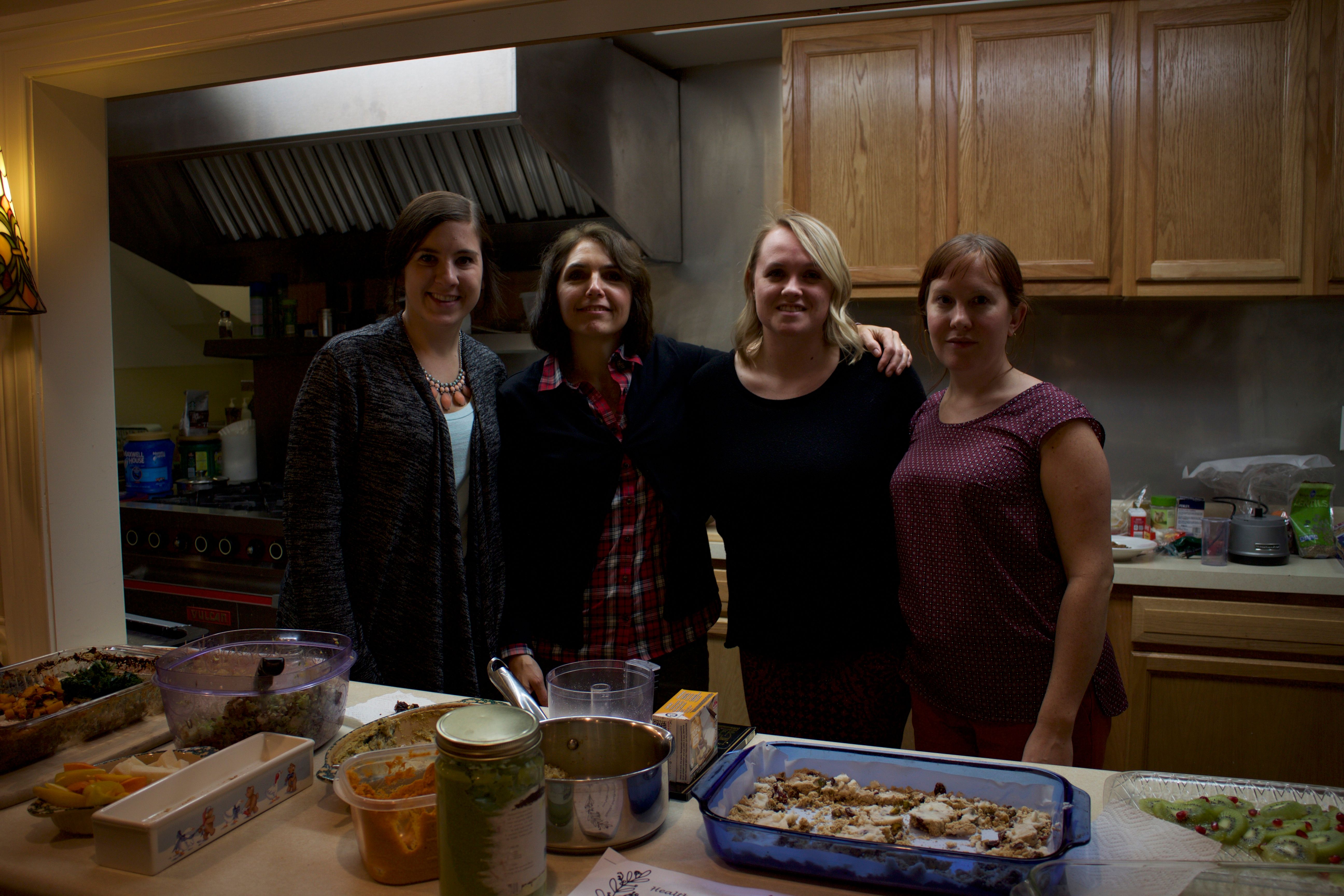 Members matter to both local and national organizations alike, and Community Food Initiatives (CFI) is no exception. We're proud to share the stories of our community members, and why they choose to collaborate with CFI, over the next several months in our #MembersMatter2017 series!
Ruth Dudding, community volunteer and CFI Board member, understands the importance of healthy food access for improving public health – and the resilience of local communities. She continues to assist CFI in its local food access efforts, and has enjoyed watching the organization evolve over the years and improve its community impact. Read more of Ruth's thoughts on "Why CFI?" in the interview below!
Interested in joining CFI as a member this year? Click here to sign up today!
This interview has been condensed and edited for clarity
CFI: What do you enjoy most about being a member of CFI?
RD: I would say the understanding, the function, and the purposefulness of CFI – and seeing the work in action. I have seen CFI evolve over the years, and I have watched the impact it has had. It is really becoming an essential component of the community.
The community relies on CFI for resources, and I enjoy that it creates the best resources for the people who need them the most. CFI participates in collaboration with the community to help enhance the resources that exist, like comprehensive farm-to-school education, with school gardens being an important piece of that farm-to-school movement, as well as the whole food sovereignty movement. Nobody else is really doing the work like CFI is doing it.
CFI: Why is the work of CFI important to you personally?
RD: It certainly helps me in my professional capacity. In the public health sector, we see access to healthy food as a total public health effort, so we appreciate the resources provided. For me personally, I think that when communities take responsibility for solving their own problems then that is a sign of a healthy community. The fact that social justice health non-profits like CFI, Rural Action, and Live Healthy Appalachia can thrive is a clear indication that we are a good community to be in.
CFI: Do you think with CFI there is maybe a certain issue that the nonprofit is out there to address or a service that this business provides in the surrounding area?
RD: When we think about what makes it difficult to thrive in a community, access to healthy food is one of those primary, essential ingredients to thriving. Without some of the resources that CFI has, there are many people who wouldn't be thriving in this community.
We have wonderful supplemental nutrition programs, whose focus is providing food, and the fact that CFI is supporting those systems with the best food possible is the right thing to do. People like community gardeners and school gardens, and having the support to grow food and have access to healthy food is essential.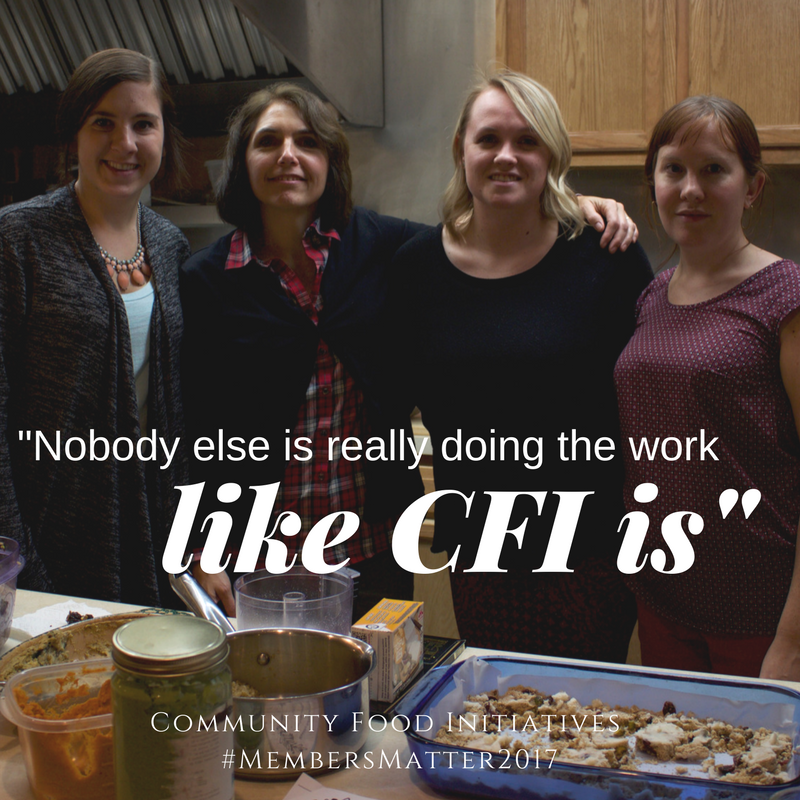 CFI: Is there anything about CFI that you really like or have a passion for whether its one specific component, the people who work here, what CFI provides, or overall thing that you love the most?
RD: I love Mary Nally [Executive Director at CFI], she exudes a passion that cannot be ignored. I love being on the board because it is a group of passionate people who care deeply about the organization, as well. I love the people who work here, and I think the use of AmeriCorps members is really good. There is so much effort that has to go into grant writing and grant reporting, and Mary has really been working so hard to get funding for all of CFI's programs.