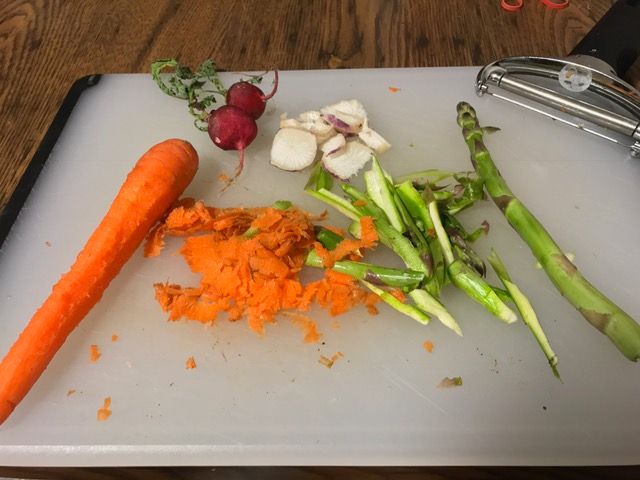 Welcome back to Affordable & Fresh! This month, we'll continue our quest to create a great food experience by combining affordable, shelf-stable items with fresh, seasonal ingredients.
Great news: Summer is on its way! We're seeing sunshine late into evenings, the mosquitos are out and about, and spring veggies are sprouting. This season is booming with graduation parties, cookouts, family reunions – any reason we can find to be outside basking in all the warmth!
Of course, food is one of the most important aspects of all these outdoor events. Potluck style sharing is the name of the game, and everyone gets to bring their own flavor to the occasion. However, it can feel a little daunting to create a tasty dish to feed all your guests – and not break the bank! Plus, you might feel the need to get a bit more creative with your contribution. Imagine if you ended up bringing pan #5 of pasta salad to the sides table. Yikes.
A&F is here to help! This colorful, tangy slaw, made with fresh asparagus, crunchy carrots, and peppery radishes, will brighten up just about any barbecue. The shelf-stable items this time around are going to be the seasonings we use to infuse flavor into the dressing, since fresh herbs are sometimes hard to keep on-hand in the kitchen.
Friends, it's about time that I came clean. Before this recipe, I was NOT a fan of radishes. I grew up watching my dad eat them sliced and sprinkled with a little salt as a snack. I was truly at a loss as to how he could handle the strong, spicy kick without steam shooting out of his ears. (I guess some dads really do have superpowers.) While we're at it, I'll add another food-related secret: I had never eaten raw asparagus before, until about a week and a half ago! I finally got my chance at 'School Day at the Auction,' hosted by Rural Action and the Chesterhill Produce Auction (CPA). This program is primarily for kids to visit the auction site to learn about bugs, make a healthy snack, and participate in a mock produce auction. The CPA is a huge part of how CFI's Donation Station program is able to distribute tens of thousands of pounds of locally grown produce to community members in need, so I was happy to attend the first of two School Day programs this year.
As the Donation Station Coordinator, my task was to set up a table where kids could come and donate the bundles of asparagus they had purchased at their pretend-auction. Raw asparagus was also included in the delicious salad they made at the live-cooking demonstration. I was lucky enough to sample some, and it was a lovely first experience!
I was almost sure they'd be bitter and fibrous, but I was pleasantly surprised at the earthy flavor and crisp texture of the asparagus. Combined with sweet carrot shavings and the snap of thin-sliced radishes, the asparagus completes a complex flavor profile and rounds out the always-necessary rainbow on your plate. The fresh veggies get tossed in tart lemon juice seasoned with parsley, garlic, and black pepper and a splash of white balsamic vinegar. This slaw is great as a side dish or as a topper on a bed of fresh romaine.
I hope you'll enjoy it with your family and friends this spring season!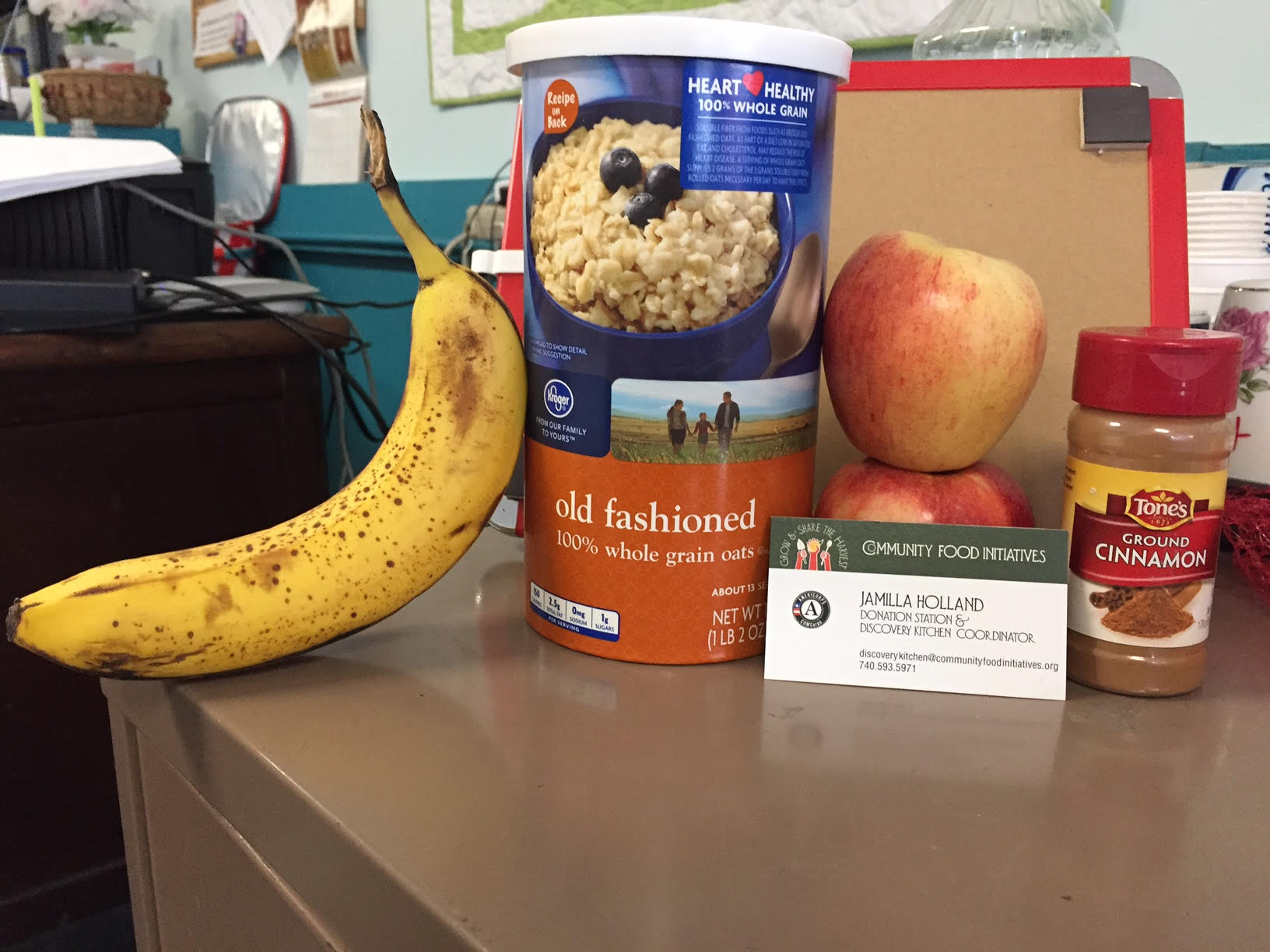 Blog disclaimer: The views expressed in this blog do not necessarily represent all the views of CFI.
~
Crisp Asparagus Slaw
Ingredients:
Carrots, whole (4)
Asparagus, bunches (2-3)
Radishes, (3)
Lemon, juiced (1)
White Balsamic Vinegar, (4-6 tbsp)
Parsley, dried (1-2 tsp)
Onion Powder, (½ - 1 tsp)
Black Pepper, (½ - 1 tsp)
Directions:
1. Wash asparagus, radishes, and carrots. Cut rough ends off asparagus. Remove tops and tips of carrots and radishes.
2. Using a vegetable peeler, slice asparagus stalks into ribbons. (Full disclosure: Mine ended up resembling asparagus shards more than ribbons, but as long as they're thin and 1-2 inches in length, you've done it!)
3. Using your peeler, shave carrots into ribbons as well. If you'd prefer, you can julienne your carrots instead by slicing them into thin planks and then cutting into small matchsticks.
4. Using a sharp knife, slice radishes into thin discs. Give them a rough chop, cutting each disc into about three or four pieces.
5. In a small bowl, juice the lemon and remove all seeds. Sprinkle in seasonings and whisk. Add the vinegar and whisk well.
6. Combine all your cut veggies into serving dish. Pour on dressing and toss, so that it's distributed well. Enjoy!
Notes:
Feel free to play with the ratios of veggies to create the balance of flavors that works for you. Also, manipulate the dressing and seasonings to your taste as well. This recipe will keep in the fridge overnight.