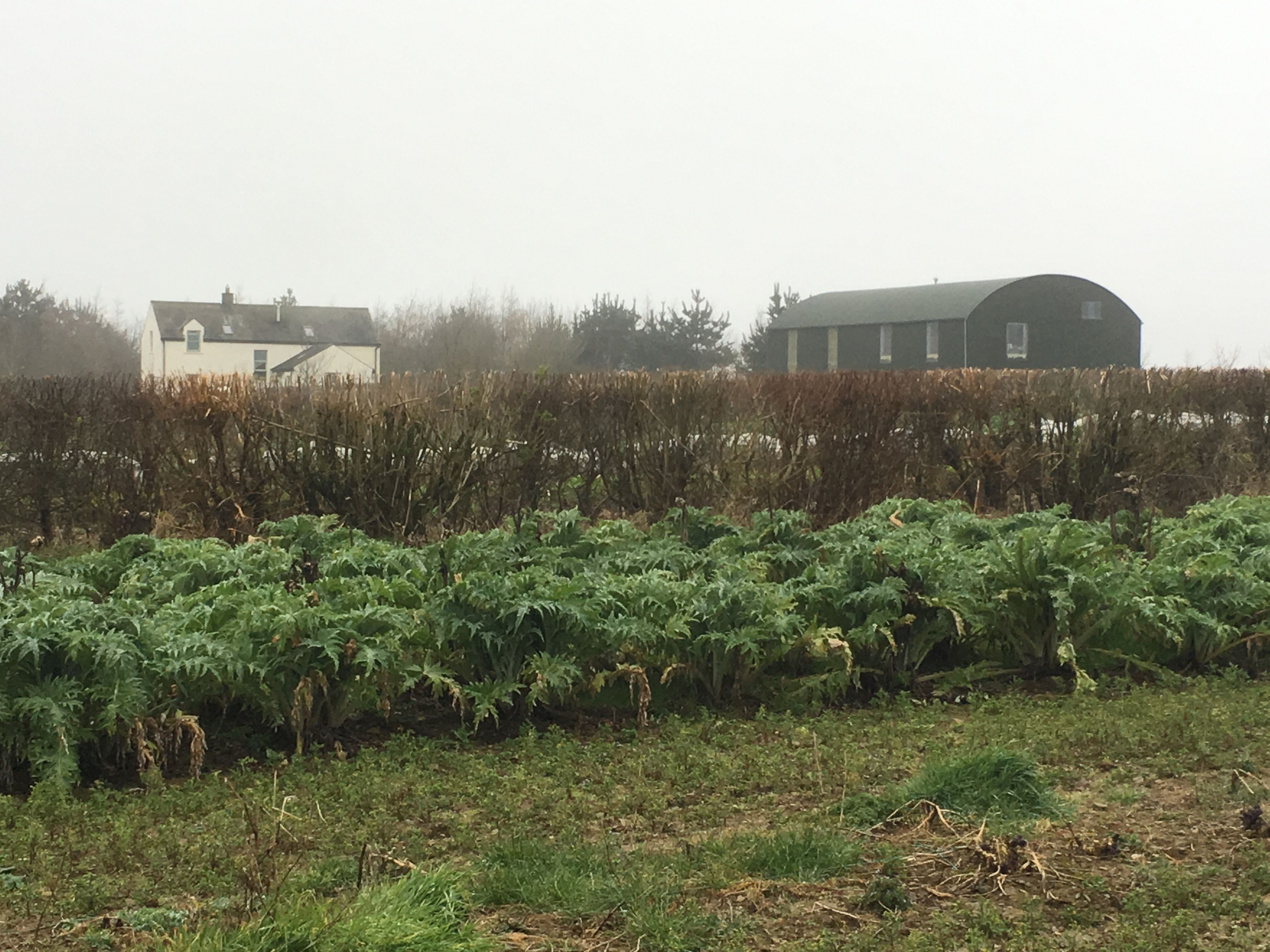 Imagine a small farm set within the rolling hills of the countryside far removed from any major metropolis. A vegetable stall at the end of the driveway serves as a makeshift marketplace for neighbors and others to acquire what has been freshly picked that morning. "Come in, we're open" proclaims the hand-painted sign. No need to tend to it—payment is on the honor system.
A few high tunnels allow for season extension, while early spring crops begin to announce their arrival in rows of planted fields. A frisky dog chases and encircles its person playfully, while he strolls through the small orchard and across the wet landscape to the sound of the singing birds (not to mention the smell of manure and compost used for fertilizer).
Does this sound like home? Are you envisioning a backdrop of Appalachian Ohio and the scenery that defines the region and the agricultural offerings dotted throughout?
Good guess, but you are actually some 3,500 miles off. The idyllic place of my description is Gort na Nain Farm near Kinsale, County Cork in beautiful southwest Ireland. The farm is operated by couple Lucy Stewart and Ultan Walsh, who until only recently operated a bed and breakfast on their property as well.
I had the great fortune during spring break to lead 18 Ohio University students from a variety of majors and backgrounds on a program titled "Food, Hunger, and Inequality: The Great Irish Famine in Contemporary Perspective." The program is run through the Office of Global Opportunities at OU in collaboration with CISabroad and its campus IEP representative, Ms. Ellie Koewler, an OU alumna employed by the organization. During a very intense week of travel the group visited sites devoted specifically to the Irish Famine but also places reflecting the present-day significance of agriculture and food in the Irish economy.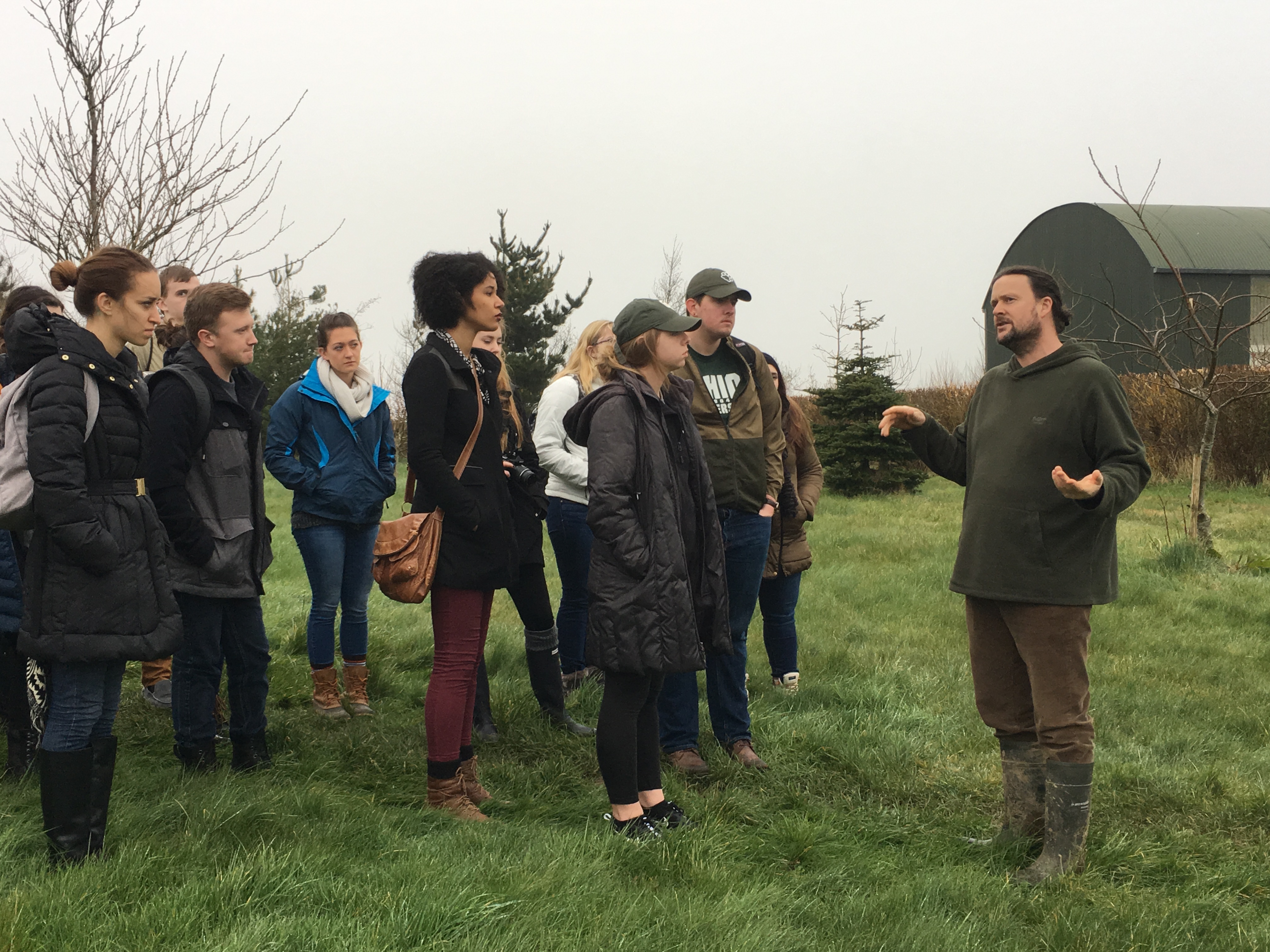 Gort na Nain Farm is one such place, capturing the essence of contemporary foodie culture in Ireland and a resurgent pride among Irish producers. The farm emphasizes and thrives on the slow food movement principles of "good, clean, and fair." Gort na Nain produces for quality, not quantity, and does not sell anything the farmers themselves are not proud of. Although not officially certified as organic (a bureaucratic designation with standards established by the European Union and countries within it), it is an operation that is GMO and chemical-free and uses the same principles and standards one would expect for organic: respecting the environment, the land, and those who work it and depend on what it offers for both sustenance and livelihood. The end result is a wide range of delicious vegetables suited to be grown in the warm and wet climate of the south Irish coast.
In short, the owners are strong believers that what is harvested from their fields today should end up on a restaurant or kitchen table soon after – classic farm-to-table principles that emphasize the importance of local food in providing healthy and fresh alternatives in a world of the processed, and mass-produced.
I would be remiss if I did not note that Gort na Nain sells to a small, niche clientele—specialty stores/markets and restaurants such as Café Paradiso in Cork City. A 9-acre farm is not going to feed the masses, and Lucy and Ultan would be the first to tell you this as they put in enormous effort to make their lifestyle possible and live the dream as hard as that may be.
However, what they have in common with many who live in our communities throughout Appalachia Ohio is a strong belief in the role that food can play in creating a vibrant, local economy based on principles of justice and sustainability, one that seeks to protect the planet and provide for its inhabitants. Their livelihood depends on that, for sure, but so does the well-being of all of us.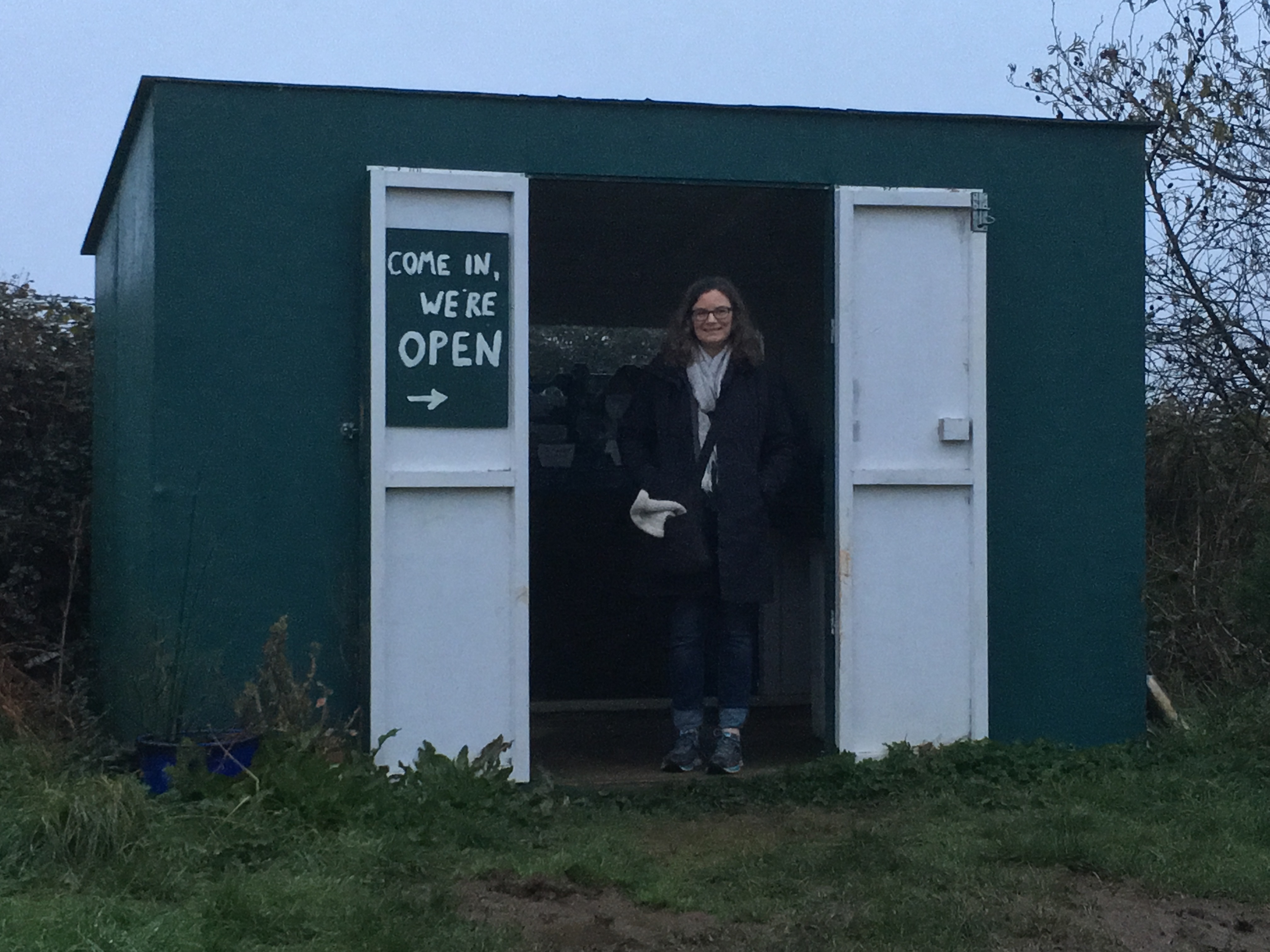 After touring the farm and getting our feet wet and perhaps a bit muddy from the previous night's rain, we were welcomed in the farmhouse with coffee and tea to warm us – and cakes to tide us over until our dinner back in Cork City. Don't tell the students the cookies and breads were vegan – I'm guessing they couldn't even tell!
I imagine that after returning to Athens, all of us on the trip will find a renewed or even newly-found appreciation for what we have growing in our own backyards. Perhaps some of the students were inspired to get their feet wet or hands dirty in one of the many cogs of our prosperous regional foodshed – or maybe even in a small plot of their own.
Aubergines anyone?