Our Community Gardens
---
CFI manages five community gardens and provides support and guidance to our gardeners throughout the growing season in Athens County.  The CFI community garden spaces include the Athens Eastside, Athens Southside, Chauncey, Nelsonville, and Glouster gardens.
In addition, CFI manages a garden for Hope Apartments' residents in partnership with the Athens Metropolitan Housing Board.  The Athens Westside community garden was begun by CFI but is now independent. Contact Kathy White (iamkcw@yahoo.com) for more information on the Westside Garden.
Community Garden Locations
---
Why Should You Garden With Us?
---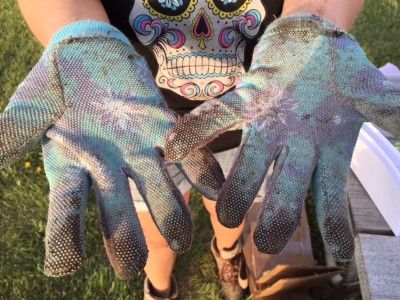 Joining a community garden is a great way to make friends, share knowledge, and build community! If you don't have a space to garden at home, these gardens can empower you to grow. We also provide shared tools, watering cans, water, mulch and more to make gardening possible.
Growing your own fruits and vegetables can give you an excuse to incorporate whole foods and healthy nutrition into your diet. Gardening can also be a great way to sneak in some exercise or spend more time outside and in the sun.
The gardening education and culinary skill development workshops that CFI hosts for our gardeners can improve community resiliency and help you to be successful in your garden, whether you're just starting out or you've had a green thumb for years. Growing some of your own food will save you money and give you ownership of your meals. Gaining experience with growing and using produce can spark entrepreneurial opportunities in the long run. A community movement toward local food consumption can improve the local economy in Appalachia.
How to Get Your Own Garden Plot
---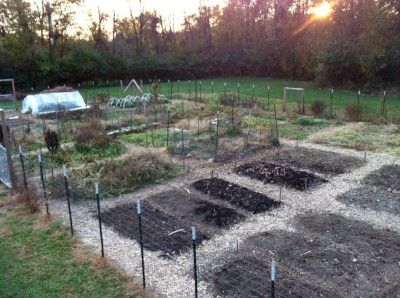 Periodically, a garden plot will open up for one reason or another at any of our gardens, providing opportunities for fresh gardeners. Our new Nelsonville Community Garden is very large and there is nearly 9,000 square feet of garden space open to gardeners!  If you would like to have a plot a specific garden and there are no plots currently available, we can add you to a waitlist. If there are many plots available, you might be able to maintain multiple plots. To check on the availability of plots, contact gardens@communityfoodinitiatives.org or call CFI at 740.593.5971.
A community garden plot is included with CFI membership fees, which are just $25 for a singular person and $50 for a family. We also offer a low-income waiver for those unable to afford membership fees. You may share a garden plot with other people. Once you have contacted CFI to find an available plot, the next steps will include signing a gardening agreement, getting oriented to how that garden operates, and planting something!
Hope Drive Summer Garden Camp 2020
---
This six-week camp, sponsored by the Athens Metropolitan Housing Authority, will take place at the Hope Drive Community Garden and will offer kids and their families fun ways to learn about all aspects of gardening.   Through CFI's hands-on lessons and creative workshops, Hope Drive residents will learn how to  grow their own healthy produce.  Produce grown at the Hope Drive Community Garden will be available to any camp participant or Hope Drive resident, and excess produce will be distributed through the Donation Station.  
Garden Work Parties
---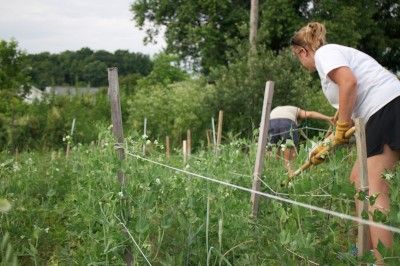 Community gardeners are invited to participate in at least one of our regular garden work parties per month, where the gardeners at a specific garden come together in their garden to work on their plots and complete group activities for the benefit of the whole garden, such as mulching or maintaining the Donation Station plots there. This is a great time to get gardening questions answered and meet your plot neighbors!
Community Orchards
---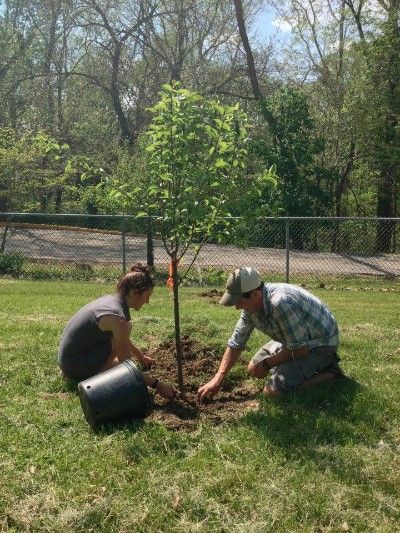 Fruit and nut trees are not only a source of delicious and nutritious food, but also a source of beauty and neighborhood pride. We work with local experts to plan and manage community orchards on public land within Athens City and County. Our orchards have developed over time, and feature trees at many different stages of maturity as well as several different tree/shrub species.  
Check out the Community Orchards Map below to see where the orchards are.  Anyone may harvest from the orchards when the fruits and nuts are ripe for picking! The Community Orchard Online Map contains information about the tree locations and harvest times. There is no limit to harvest, but we ask that you take what you need and what you know your family will use. Let us know when you're harvesting so we can follow our fruits!
If you are interested in adding a public orchard or planting a tree you should first contact CFI's Donation Station Program Director. They will bring it to the Community Orchard Advisory Committee for approval and inclusion in our maintenance calendar.