MaryAnn Martinez, Executive Director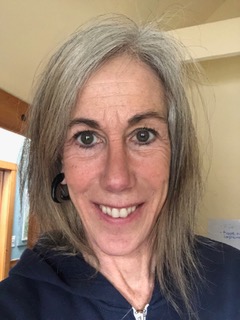 MaryAnn Martinez is  originally from New England, mostly Vermont and Connecticut, but has also lived in Texas and Colorado.  She was first introduced to Athens and the surrounding area four years ago, and immediately saw how unique this community is.
MaryAnn joined CFI as Executive Director in April 2019, and brings experience as a non-profit director and interdisciplinary food systems scholar.  She has a Master's in Sustainable Food Systems from Green Mountain College in Poultney, VT, and is a PhD candidate at Antioch Graduate School of Leadership and Change.  Her work is focused on place-based food systems, and community-based food networks as catalysts for social innovation and transformative change. In addition, MaryAnn has over 10 years of experience as a vegetable and livestock farmer, in both for-profit and social enterprises. 
-http://maryann-martinez.squarespace.com