MaryAnn Martinez, Executive Director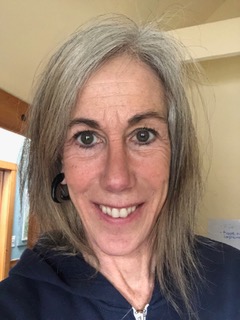 Dear Friends of Community Food Initiatives,
I want to take this opportunity to introduce myself, especially to those of you I have not yet met in person. I am MaryAnn Martinez, the new Executive Director of Community Food Initiatives. I am incredibly humbled and honored to have the opportunity to have been asked to advance Community Food Initiatives mission to foster communities where everyone has equal access to an equitable, inclusive, and thriving local food system.
As a farmer, scholar, athlete and experienced nonprofit director, and most importantly, one who thrives on challenges and experiences, I am delighting in the potential of Community Food Initiatives. I am lucky to be joining a fantastic team and a board of directors with amazing dedication. Together with the community we will work toward our vision.
I was first introduced to Athens and the surrounding area four years ago. Immediately, I could see, and feel how unique this community is. Then earlier this spring, not just one, but several friends encouraged me to apply for the open director's position. What appealed most to me about the opportunity to lead Community Food Initiatives as executive director was the depth of the community relationships and the long-standing agency and cross sector partnerships.
A little bit more about me. I am originally from New England, mostly Vermont and Connecticut, but I have lived in all the New England states at least once. I have also lived in Texas and Colorado, and spent time in many other states, as well as abroad. I have a Master's in Sustainable Food Systems from Green Mountain College in Poultney, VT.  I am currently a PhD candidate at Antioch Graduate School of Leadership and Change. I have over 10 years of experience as a vegetable and livestock farmer, in both for-profit and social enterprises. I am a former masters national champion in cyclocross, and have raced road and mountain as an elite racer as well. Currently when I am not growing food, researching, or writing, I can usually be found doing a CrossFit workout, playing scrabble, or hanging out with friends, and family.
I appreciate your continued support of Community Food Initiatives, and look forward to meeting you, and working with you to further strengthen and create equity in our food system.
Best Regards,
MaryAnn Martinez
Executive Director
Community Food Initiatives